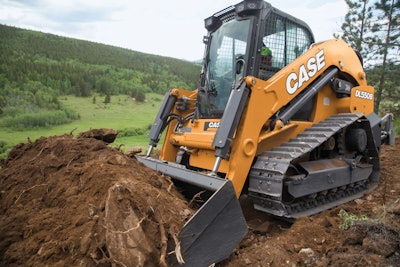 Case Construction Equipment
CNH Industrial saw net sales of industrial activities decline by 7% for the full year in 2020; construction equipment net sales worldwide plunged almost 22%. 
Q4 results, however, were much more positive, with the company's construction equipment segment seeing a net sales increase of 6.4% compared with the same period in 2019.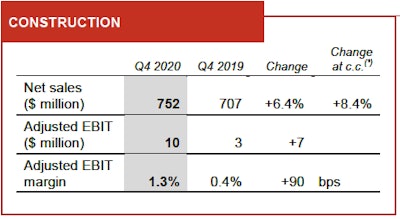 The company says global demand for construction equipment in Q4 increased in all segments, with compact and service equipment up 17%, general construction equipment up 24%, and road building and site preparation equipment up 4%.
Regionally, the company saw Q4 construction equipment demand increase 10% in North America, decrease 4% in Europe and South America and increase 33% in the company's Rest of World segment, including a 51% increase in China. Compact equipment was up 16% in North America and 31% in Rest of World 
Net Q4 global construction sales were up 6%, prompted by higher volume and positive price realization, says the company.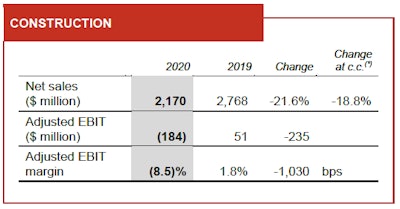 Looking at CNH's agriculture segment, Q4 North American demand was up 27% for tractors under 140 horsepower, and up 17% for tractors over 140 horsepower; combines were down 1%. 
"During 2020 we invested in new technologies, embraced new ways of working, and positioned the company for strong, profitable growth," says Suzanne Heywood, CNH chair. "Our focus on executing the company separation strategy outlined at our 2019 capital markets day is resolute, and we enter 2021 prepared to unlock our abundant potential, enhance our commitment to our customers, and forge an increasingly profitable future under the leadership of our new CEO, Scott Wine." 
With the year-end and Q4 results, CNH also released its 2021 outlook, saying it expects net sales to be up 8% to 12% in industrial activities.