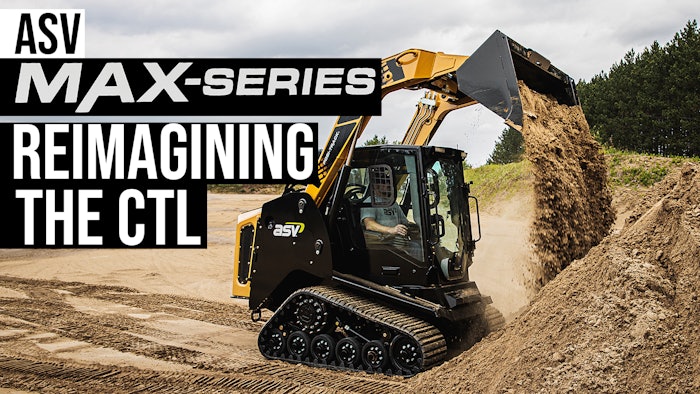 Digga Skid Steer Drilling Drives Combine High Torque With Compact Design
The Digga Skid Steer Auger Drive comes in a variety of sizes to match skid steers and compact track loaders, hydraulic oil flow ranges of 6 to 30 gallons per minute.
To read more, click here.
---
New Dynapac F1250CS paver can be operated remotely by one operator
Dynapac is offering wireless remote control for its new F1250CS tracked paver, allowing the paver to be operated by just one person, from the ground.
The paver can work in narrow and confined spaces, with basic paving widths of 3.9 to 7.3 feet. And when working in those tight spaces, such as deep trenches, operators can leave the cab and operate the machine remotely. Dynapac says all paving and driving functions are integrated into the optional wireless remote.
To read more, click here.
---
Kenworth T270, T370 medium duty trucks now available with a few new options
Kenworth has announced three new options for its Class 6 T270 and Class 7 T370 trucks.
First up is an update to Kenworth's 21,000-pound rated highway AG210L single-axle rear suspension. Kenworth says T270 and T370 models spec'ed out with the AG210L—a two-bag, rear air suspension with a trialing arm design—are now approved for use with a roll-back flatbed body.
To read more, click here.
---
Ram 1500 TRX Unveiled: The World's Most Powerful Half-Ton Pickup
A big moment in truck history is upon us as Ram has debuted the most powerful, factory-produced 1/2-ton pickup in the world.
The 2021 Ram 1500 TRX has a dirt-digging 702 horsepower and 650 lb.-ft. torque thanks to a familiar and respected 6.2-liter supercharged HEMI V8 that's found in the Dodge Challenger Hellcat and Jeep Grand Cherokee Trackhawk.
To read more, click here.
---
Video: How ASV Reimagined the CTL With New Max-Series
With its four new Max-Series machines, ASV says it redesigned every inch of its RT-65, VT-70, RT-75 and RT-75 Heavy Duty compact track loaders. In this video we dig into how ASV essentially reimagined the very idea of the CTL as an operator-centric machine with a bevy of comfort and visibility improvements.
To read more, click here.
---