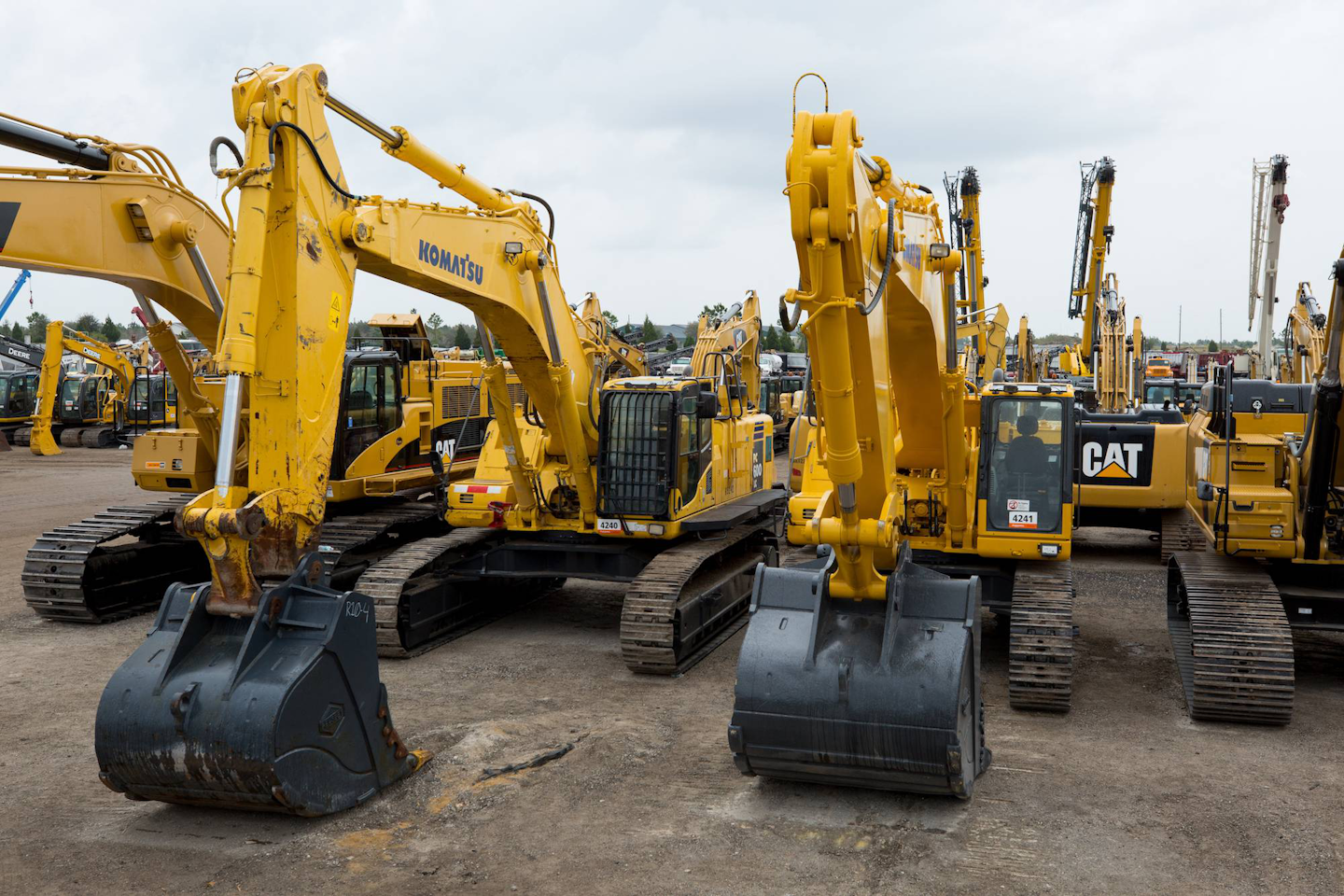 For the three months ending in April, prices for used heavy equipment declined around 4 percent compared to the same period in 2019, according to the May edition of Ritchie Bros. Used Equipment Market Trends Summary.
This category includes excavators, dozers, loaders, articulated dump trucks, compactors, motor graders and backhoes.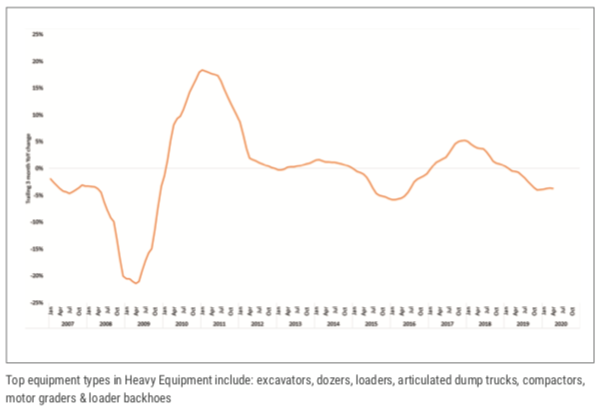 And prices for truck tractors declined by an estimated 10 percent for the three months ending in April compared to the same time frame last year. Used vocational trucks (dump , flatbed, boom, water and tank, van and reefer, mechanics and concrete mixers) declined by around 5 percent during the same time period.
Declines were also seen in lifting and material handling equipment, which posted an estimated 9 percent decline for the period. This category includes cranes, booms, scissors, telescopic handlers and forklifts.
The top three selling areas for the same three-month time period were Texas, Florida, California, Pennsylvania and Alberta, Canada. Top buying areas were Texas, California, Florida, Alberta and Ontario, Canada.
Mexico lead the the top buying countries outside of the U.S. and Canada, followed by South Korea, Guatemala, United Arab Emirates and the Dominican Republic.
Ritchie says it calculates its used price index by using a machine-learning based method. "To isolate and measure the change in supply/demand dynamics on prices over time, we use various machine-learning techniques to correct for equipment mix such as make, model, age and 100-plus features," the company says.
It also validates its used pricing indices by correlating them against "well followed industry metrics such as sales or orders," Ritchie says.