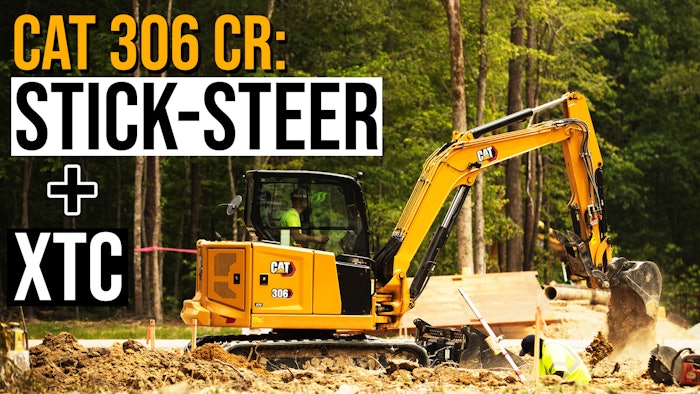 ASV to offer base, premium configurations for Posi-Track loaders
ASV is now offering base and premium configuration for its mid-sized Posi-Track loaders.
Base configurations will offer a lower-cost option for operators while the premium package will provide additional production and comfort features, the company says. Both configurations will feature ASV's Posi-Track undercarriage.
To read more, click here.
---
Winter's here. It's time to check dozer undercarriage wear
When the rest of the world is basking in the glow of the holiday season, smart equipment managers think about the condition of their dozers' undercarriages. Whether it's simply turning the pins and bushings or replacing worn or damaged parts, the slower work pace makes winter the best time to tune up.
Half of a dozer's maintenance cost is wrapped up in its undercarriage. And while most of its service requirements can be monitored by sophisticated sensors and tracked through a telematics program, undercarriages don't yield their iron secrets to high-tech approaches. You monitor them with your eyes and your hands, and when you need to be exact, with gauges and dial calipers. 
To read more, click here.
---
Heavy-truck market settles down as technology advances ramp up
After the huge backlogs and massive sales numbers in recent years, the truck market has returned to calmer days. But calm isn't stagnant, as ongoing changes to technology and market conditions clearly demonstrate.
Perhaps the best news for those seeking to invest in new trucks is that the lead time has normalized. Part of the reason is that dealerships are better at working within the system, says Kurt Swihart at Kenworth. "Orders have tapered off somewhat from last year, but the backlog is still very strong. To better manage demand, many dealerships purchased stock build slots in advance that can be easily converted to custom orders."
To read more, click here.
---
Our picks for the Top Roadbuilding Equipment for 2019
This has been a solid year for new roadbuilding equipment, with introductions from Cat, Wirtgen, Roadtec and most of the major manufacturers.
We compiled a roundup of product rollouts that have appeared on equipment world.com in 2019 to date, to provide a quick overview of some of the new equipment on the market.
To read more, click here.
---
VIDEO: Cat 306 CR's stick-steer, XTC config make this one versatile excavator
The new 306 CR is Caterpillar's first 6-ton excavator. We're following up our initial coverage of this machine with discussion of more features including stick-steer, the XTC tool carrier configuration and a tour of the in-cab display.
Check out our initial coverage of the Cat 306 CR by clicking here.
---