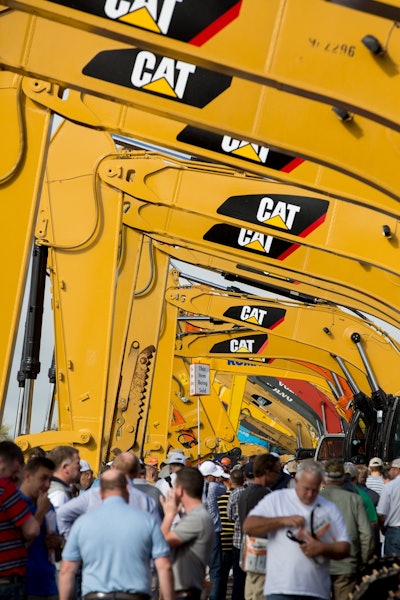 There may be a tendency, especially after such a stellar 2018, for us to think the Great Recession is solidly in the rearview mirror. Not so fast.
The early 1980s construction industry recession, which prompted the breakup of industry stalwart International Harvester, resonated in this industry for years. I believe our more recent Time of Trouble, however, not only has had but will continue to have a much greater impact on how contractors view their equipment assets.
The survivor tales are familiar by now and include frozen bank accounts, liquidated fleets, crew reductions, pay cuts, and relying on personal lines of credit. When your local market goes from 150 housing pads a year down to two in the course of 6 months, you learn lessons that last a lifetime.
Number one is attention to numbers, including debt. Rae Peters, who along with her husband, Don, was named our 2018 Contractor of the Year, declares, "Debt is your enemy." While other contractors may not share Rae's debt avoidance philosophy, they are certainly much more debt aware.
Pride of fleet ownership was on its way out before the Great Recession, but that door is now kicked shut. It's not about how many excavators you have but how productive and efficient each one is in accomplishing a job. Equipment is now an asset, part of an equation, an equation that is much more easily calculated with today's telematics data.
In writing my headline for this piece, I changed "equipment buyers" to "equipment users." The age of usership versus ownership is well underway. The American Rental Association's Rental Penetration Index – which measures the amount of equipment rented as a percentage of total construction equipment – has been above 50 since it was first introduced in 2013. It is now at 53.
More telling was ARA's recently published Rental Customer Needs Survey, in which 93 percent of contractor respondents ranked their overall satisfaction with their rental experience as "very positive." And 89 percent of those respondents say they are planning to rent next year. It's no wonder that United Rentals, Sunbelt and H&E Equipment Services have posted rental revenue growth topping 20 percent in quarterly and yearly reports this year.
I would add that these lessons weren't just learned by the adults sweating over the spreadsheets in 2009. Many construction firms are family firms, so many family members breathe in construction from an early age. When the Great Recession hit, these may have been Gen Xers in middle management or Millennial young adults in their first job, or even Millennial pre-teens with a closeup view of their parents' worried faces. These lessons are now part of a family firm's DNA and will last for generations.
Now that some caution lights are flashing on the general economy, contractors will especially want no-nonsense equipment numbers from their dealer and rental providers.