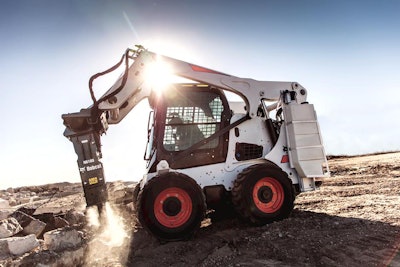 Gateway Bobcat, based in St. Louis, has been acquired by private investment firm Brightstar Capital Partners.
The deal was made with the Gateway's leadership team, including founder and CEO Dan Anich and President Mike Allen. Gateway and Brightstar said the agreement forms a partnership between the dealership and the equity firm. Brightstar says it "partners with closely held, family-owned middle market companies."
"The Gateway Bobcat team is delighted to be partnering with Brightstar to help realize our potential for growth," said Anich. "Brightstar will bring additional investment capital into the company, as well as a proven track record of supporting enterprising businesses through strategic thinking, talent development, and operational, financial and transactional expertise."
Gateway owns Bobcat of St. Louis, which sells, services and rents new and used Bobcat and Doosan construction equipment at 11 locations in Missouri, Illinois, Indiana, Kentucky and Tennessee. It was founded in 1990.
Brightstar says the deal marks the firm's first acquisition under its new InfraServ US LLC, "which will serve as an industrial equipment dealership and services platform."