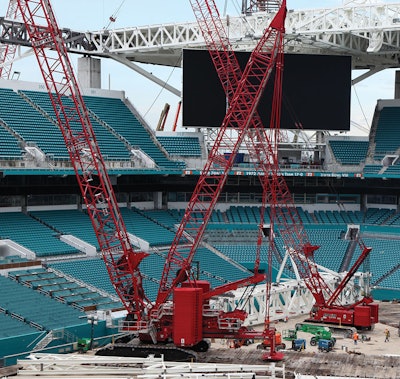 Maxim Crane Works will acquire B&G Crane Service from NCSG. B&G Crane is headquartered in New Orleans, with branches in Baton Rouge, Louisiana; and Beaumont and Baytown, Texas.
Maxim says that the buy enhances its "full-service, nationwide crane rental and lifting solutions platform and expands its operations in one of the nation's most critical regions."

B&G Crane will be integrated with Maxim's existing operating business, with Maxim saying that the B&G Crane team and customers "will gain access to one of the largest modern fleets of full service lifting solutions in the world."
Founded in 1946, B&G has a fleet of more than 150 cranes ranging from 4 to 825 tons in capacity, with a supporting truck fleet of more than 100 vehicles. Maxim has more than 50 locations in five regions.