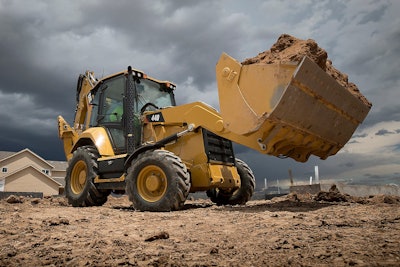 Ford to introduce electric, hybrid F-Series truck models
Ford's iconic F-150 is going electric.
Ford's president of global markets, Jim Farley, announced today at the Deutsche Bank Global Automotive Conference in Detroit that the best-selling F-Series line-up will be offered in electric and hybrid models.
"We're going to be electrifying the F-Series — battery electric and hybrid," Farley told conference attendees at the MGM Grand according to the Detroit Free Press.
To read more, click here.
---
Takeuchi launches TB250-2 compact excavator
Takeuchi has released what it calls "a true 5-ton excavator," the 10,957-pound TB250-2.
Designed for landscaping, general contracting and rental, the machine uses a long arm with an integrated thumb mount and has a max dig depth of 12 feet 4.8 inches.
Takeuchi's Fleet Management telematic system is standard, offering information on location, utilization, performance and maintenance, helping ensure machine uptime and availability.
To read more, click here.
---
As North American demand for tiltrotators grows, early adopters tout their versatility
An attachment that's considered a machine standard in northern Europe is now making headway in North America.
Generically known as a tiltrotator, the attachment originated in Sweden in the mid-1980s and gained steam during the ensuing years. It's now so well established in Scandinavia that operators there regularly express amazement on social media that it still gets a golly-gee-whiz reaction from operators here.
You may have seen a tiltrotator demonstrated at a recent trade show or viewed a video on YouTube. There's no doubt about it: explaining what a tiltrotator can do requires visuals.
To read more, click here.
---
Volvo launches ECR18E, EC20E excavators on redesigned variable width platform (VIDEO)
At World of Concrete in Las Vegas, Volvo Construction Equipment has unveiled a new compact, ultra short-swing excavator model in the ECR18E, alongside an update to the EC20.
The ECR18E represents Volvo's first 1.8-ton model for the U.S. Product manager for compact excavators, John Comrie, says though a 1.5-ton model introduced several years ago was short-lived, Volvo has seen growing demand for a short-swing excavator in the ECR18E's size class.
"This is a huge market back in Europe, the rental market and we know there's a demand here not just in rental but in other segments as well," Comrie says.
To read more, click here.
---
New design brings more balance, better load control to Cat's powerful 440, 450 backhoes
A new 440 center-pivot backhoe joins Caterpillar's backhoe lineup, featuring advanced controls and a 25-percent backhoe lifting improvement over the 430F2. And improvements to the 17-foot Cat 450 deliver 15 percent more backhoe lifting capacity and 14 percent more loader capacity than the 450F – along with a new cab designed for operator comfort.
Breakout forces have also significantly increased on both the 440 and 450, and electronic control allows the new single-tilt loader arms to provide full-time parallel lift, say product specialists.
"We've been working on a lot of new features with this machine," Todd Lange, who manages backhoe products sales and support for Caterpillar, told editors recently at Cat's facility in Edwards, Illinois.
To read more, click here.