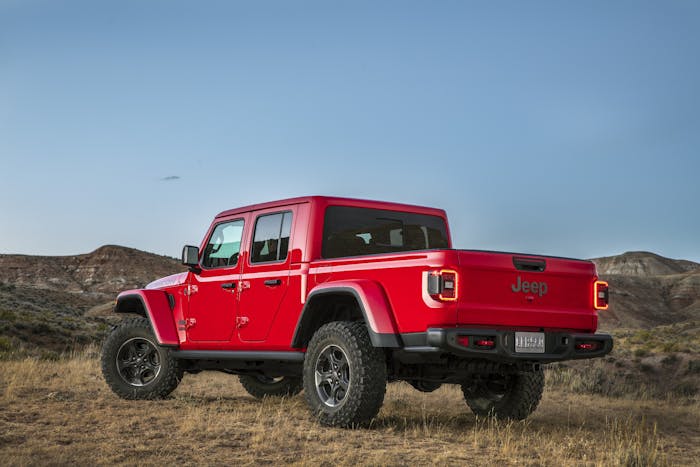 Brokk boosts power with 4 new demolition robots
Brokk continues to develop remote-control demolition robots that deliver more power in a smaller package.
It has launched four new models – the electric 170, 200, 300 and diesel 520D – that feature the company's three-part SmartConcept system, designed to improve performance and uptime.
To read more, click here.
---
Cat's Next Gen 120, 140 graders are highly customizable for "truly new" operator experience
At Caterpillar's year-end media event, the manufacturer highlighted 24 new machines, including two new motor graders. "We're really revving up the new products, new technologies, and new solutions we are bringing to market," says Fred Istas, vice president of Cat's earthmoving division.
The new Next Gen motor graders include the Cat 120 and Cat 140 and focus on providing a broader range of options to allow a producer to customize the unit to both the operation and the operator. Choices include drive systems and control styles, as well as the level of technology.
To read more, click here.
---
Case launches C-Series graders with all-new 836, 856 models
Case Construction Equipment has launched the first models in its new C-Series motor grader lineup, saying the all-new machines are easier to operate and offer a wide range of weights and horsepower ratings.
The new 836C and 856C will come in standard and All Wheel Drive configurations.
To read more, click here.
---
Chevy unveils redesigned 2020 Silverado HD
Eight months after teasing the new look, Chevrolet has unveiled its redesign of the Silverado HD.
Apart from the very loud 'CHEVROLET' word mark stamped into the center crossbeam of the grille, the most prominent feature of this redesign is just how tall the nose of this new truck looks.
The influence of the 2019 Silverado 1500 is very apparent now that we've got a good look at the headlamps and a 3/4 angle of the truck. It somehow achieves a look that is both boxy and curvy at the same time. I'm not sure that's a good thing, but I have seen several folks online mention that they like that the doors are squared off.
To read more, click here.
---
Jeep unveils long-awaited Gladiator: "Most capable midsize pickup ever"
Considering its name and the crowd, the LA Coliseum would have been a better venue for the unveiling of Jeep's 2020 Gladiator.
Okay, maybe that's too big, but nonetheless it was packed to standing room only inside the North Plaza tent at the LA Auto Show where after a nearly 30-year hiatus Jeep rolled out its new pickups. Yes, there's more than one Gladiator because Jeep went big–really big when it came to taking on the growing and highly competitive midsize truck segment.
"This is the all new Jeep Gladiator Rubicon," Tim Kuniskis, head of Jeep, said when revealing one of four trim levels. "Whether buttoned up or opened up, what you have right here is the most capable midsize truck ever."
To read more, click here.