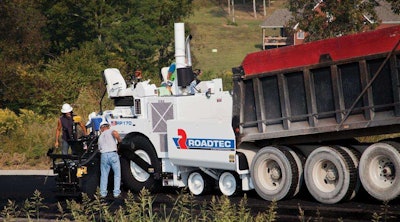 Darin Grimes and Cory Moss have joined Roadtec as regional sales managers.
Grimes, who will serve the Wisconsin market, has more than 20 years of construction industry experience, concentrating on heavy construction tool products. The Wisconsin market includes American State Equipment, which offers the complete line of Roadtec equipment.
Grimes experience includes business development, process mapping and identifying a opportunities for territory growth.
Moss will serve Nevada, Utah, Arizona, Wyoming, Colorado and New Mexico. His background is in heavy equipment and milling.
Michael Kvach, senior vice president of sales and marketing for Roadtec, citing the years of experience Grimes and Moss bring to the company, welcomes both managers to their new positions.