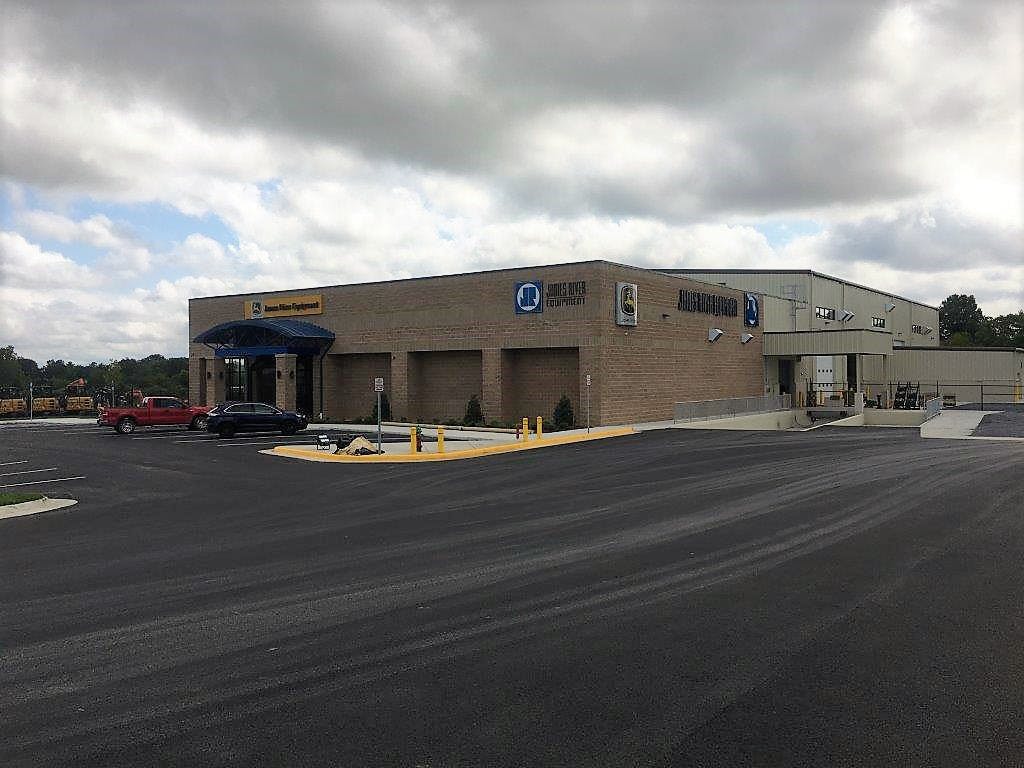 Over the weekend, John Deere dealer James River Equipment held the grand opening for its newest location in Virginia.
With 40 full-service locations and more than 100 service vehicles, James River provides sales, service and rentals for customers of Deere agricultural, construction and forestry equipment.
The new Winchester location is located at 245 Yardmaster Ct. in nearby Stephenson. The new facility sits on 12 acres with a 5,500 square-foot warehouse, a 4,500 sq.-ft. showroom/office and a 20,000 sq.-ft. shop. The design of the location can accommodate another 20,000 sq. ft. if needed.
The machine shop features full-service in house fabrication with line boring as well as mill and lathe capabilities. The location's two machinists have more than 30 years combined experience, the company says.
"We are pleased to open this state of the art facility and invest in the local community that has been our family for twenty-five years," said James River general manager Doug Roan. "To our existing customers that have been with us for years, we say 'thank you'. To our new friends and neighbors, we say 'Welcome!'"
The grand opening ceremony included a community barbecue, door prizes, a ribbon cutting and a GPS machine control demonstration.
James River Equipment traces its roots back to 1926 when Rudolph Romer, great grandfather of Mark Romer, the company's current president, opened a Deere dealership in Holly, Colorado, according to the company's website. That dealership expanded eastward in 1977 when the Romer family purchased a dealership in Virginia, leading to the establishment of James River Equipment.