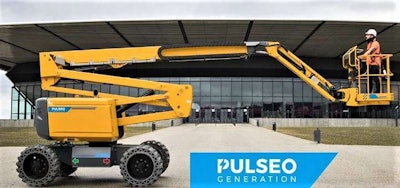 Laurent Demaretz has been named key account coordinator for Latin America by Haulotte Americas. He assumes this responsibility in addition to his current role as general manager for the company in Central America.
"Laurent's 11 years of experience with Haulotte makes him the perfect fit for this new position," says Carlos Hernandez, executive managing director for Haulotte in the Americas.
"As the Latin American market matures, it is important that we support our key accounts and make sure they are linked to all the services Haulotte has to offer our business partners. Laurent understands the industry and he understands the business culture. But more importantly, he understands how to help our customers meet their business goals with support from Haulotte."
Demaretz, 43, joined Haulotte in 2007 with the assignment to open a new subsidiary in Mexico and grow the Haulotte presence in Central America and the Caribbean.
He has a degree in mechanical and electrical engineering as well as a masters degree in international business and industrial marketing. He speaks French, Spanish and English.