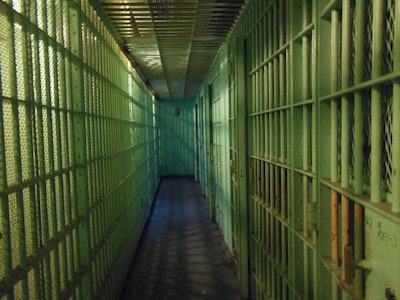 It's back to prison for John Milne, the fired president and chief financial officer of United Rentals who was convicted a decade ago of conspiring to falsify the books and records of the equipment rental company he co-founded.
A federal judge in Connecticut last week found that Milne had been leading a luxurious lifestyle while violating his supervised release by paying only a half million dollars of the $5.25 million he'd been ordered to pay once he got out of prison.
Last week, Milne, 58, of Westport, Connecticut, was sentenced by Chief U.S. District Judge Janet C. Hall in New Haven to two years and three months of imprisonment for violating the conditions of his supervised release. Records for the U.S. Bureau of Prisons indicated that as of April 9, 2018, Milne was not yet back in custody.
Served time for securities fraud, insider trading
On March 11, 2010, Milne had been sentenced to 27 months of imprisonment, followed by three years of supervised release, for conspiring to falsify the books and records of United Rentals while serving as its CEO and president.
That sentence had come two years after a federal grand jury indicted Milne for conspiracy, securities fraud, insider trading and making false filings with the Securities and Exchange Commission, according to John H. Durham, U.S. attorney for the District of Connecticut.
Federal prosecutors had alleged that Milne used insider information when he sold 850,000 shares of United Rentals stock and made more than $22 million.
In a resolution of a separate civil action brought by the U.S. Securities and Exchange Commission back then, Milne had agreed that he would "disgorge" a total of $6.25 million. He paid $1 million to the SEC prior to his sentencing in 2010.
As part of his original sentence, in lieu of a restitution order, he was ordered to pay the remaining $5.25 million to the SEC as a condition of his supervised release.
A lavish lifestyle, without paying enough back
But since his release from prison in May 2012, Milne has paid only about $500,000 of the $5.25 million of disgorgement that was due, despite leading a lavish lifestyle, federal authorities told the court on April 5, 2018.
"Chief Judge Hall found that, based on Milne's income and expenditures on luxury services, personal items and travel, he had the ability to pay much more," says a press release from the U.S. Attorney's Office.
The federal court had previously continued the hearing on multiple occasions to provide Milne the opportunity to make additional disgorgement payments, but he repeatedly failed to do so, Durham's office says. Milne also violated his supervised release by traveling out of Connecticut without the permission of the U.S. Probation Office.
He's a citizen of Canada and a lawful permanent resident of the U.S.
The latest case was prosecuted by Assistant U.S. Attorney Michael S. McGarry with the assistance of the U.S. Securities and Exchange Commission.
Milne most recently owned his own business, JNM Consulting, according to his page on LinkedIn. He describes himself on that website as an "independent advisor to companies looking to effectively execute acquisitions, capital raising, recapitalizations or generally drive business improvements throughout the organization."
United Rentals took action early on when suspicions arose against the co-founder. In 2005, United Rentals announced it was firing Milne after he was unwilling to respond to a Securities and Exchange Commission inquiry. At that point, the SEC inquiry had not said he broke the law.