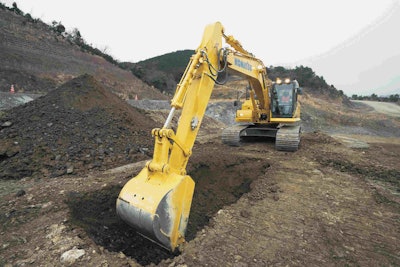 Komatsu America, through its subsidiary F and M Equipment, has signed a purchase agreement with PBE Group, which consists of Pine Bush Equipment Co. Inc. and East PBE Inc.
The Boniface family launched the Pine Bush Equipment Company in 1956 and will continue with the new operating company, providing continuity and support, according to a press release from Komatsu. Most employees, facilities, and customer support infrastructure from PBE Group will be retained.
The company has three locations: Pine Bush Equipment Co. Inc. in Pine Bush, New York; Holmes, New York, and East PBE Inc. in Newington, Connecticut.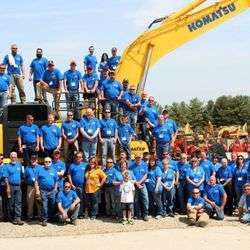 The deal includes all Komatsu construction, mining and utility equipment sales and rentals, parts, service and customer support activities, according to a company spokesperson. The planned closing date for the pending sale is April 1.
The new entity will be named later. It's to assume PBE Group's territory, which includes all of Connecticut except for Fairfield County, and some counties throughout southeastern New York.
"We've said in the past that Komatsu America is committed to excellence in the Northeast region of the U.S., says Rod Schrader, CEO, Komatsu America. "Investments in Midlantic Machinery, Edward Ehrbar, Komatsu Northeast and now Pine Bush, demonstrate the company's determination to walk our talk.
"Our goal remains the same: provide the extra support the team in place needs to deliver unrivaled products, services and solutions that exceed customer expectations."
The new unit will support Komatsu's long-term strategic plans to grow and strengthen its distribution channel, the company says.
Once the sale is complete, the new entity will be part of a much larger group of distributors. For customers, that means more equipment and parts inventory availability, as well as greater service and support resources.
Pine Bush Equipment has been voted "Best Place for Equipment" by Hudson Valley residents for the past eight years and "Reader's No. 1 Choice for Construction Equipment" in Orange County for the past three years.
No other transaction terms are being disclosed.
Komatsu America Corp. is a U.S. subsidiary of Komatsu Ltd., the world's second largest manufacturer and supplier of earth-moving equipment. That includes construction, mining and compact construction equipment. Komatsu America also serves the forklift and forestry markets.