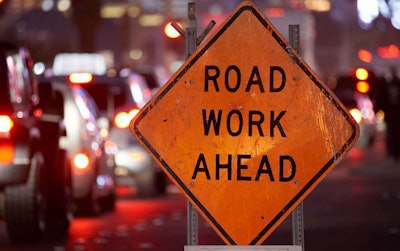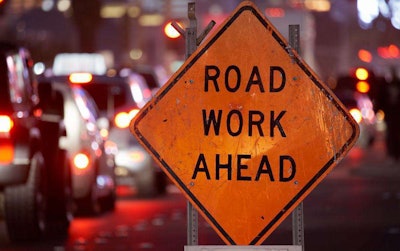 In response to President Donald Trump's brief discussion of a plan for U.S. infrastructure during his State of the Union address Tuesday night, the head of Associated Equipment Distributors (AED) is calling for more than talk.
"While AED commends President Trump for continuing to focus on infrastructure investment, the time is long overdue for words to become action," Brian P. McGuire, president and CEO of AED, says in a statement released January 31.
Trump called on Congress to produce a bill that generates at least $1.5 trillion for his new infrastructure investment. To fund his plan, Trump says federal appropriations should be "leveraged by partnering with state and local governments and, where appropriate, tapping into private sector investment."
Calling America "a nation of builders," the president says he advocates "streamlining" to shorten the permit approval process for infrastructure projects to as little as one or two years.
Democrats, mayors and others say the Trump plan lacks specifics.
With public safety at stake, the time to act is now, McGuire says, to begin rebuilding roads, highways, bridges, dams and other pieces of the infrastructure.
"Every day there are numerous examples of structurally deficient bridges, dams and levees and inadequate roads, airports and pipes. Time is wasted in traffic or sitting on an overcrowded runway. Clean water is squandered as water mains break. Lives are put at risk," says McGuire.
"Our infrastructure is the lifeblood of our economy. It impacts our quality of life, the competitiveness of our businesses and the safety and security of our country. Our leaders in Washington can no longer forsake their responsibility to invest in the nation's infrastructure in a long-term, sustainable manner.
"AED members are ready to work with members of both parties to help make President Trump's vision of a world-class infrastructure for the United States a reality. Further delay in Washington is unacceptable."
A national report released this week underscores the need.
There are 54,259 U.S. bridges that are rated structurally deficient, says Alison Premo Black, chief economist for ARTBA, which advocates strong investment in U.S. infrastructure. Black conducted an analysis of the 2017 National Bridge Inventory database.
If placed end-to-end, the deficient bridges would stretch 1,216 miles, or nearly the distance between Miami and New York City, ARTBA says.