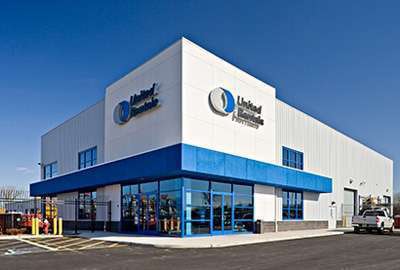 United Rentals saw total revenue climb 26 percent to $1.922 billion during the fourth quarter, capping off what CEO Michael Kneeland called "a year of record results."
Rental revenue for the quarter was up 27 percent to $1.646 billion with time utilization increasing 70 basis points to 70 percent over 4Q 2016. Trench, Power and Pump rental revenue increased by 39 percent over 4Q 2016.
Net income for the quarter shot from $153 million to $897 million ($10.45 per diluted share) due to a $689 million benefit associated with the tax reform bill recently passed by Congress and signed by President Trump.
"In particular, the combination of a lower U.S. federal tax rate at 21 percent and the full expensing of capital spending will materially exceed the impact of the repeal of Like-Kind Exchange provisions, which had allowed for the deferral of taxable gains on the sale of used equipment. On a net basis, and leaving all other factors unchanged, we estimate that the reforms will benefit our 2018 free cash flow by at least $250 million, which is incorporated into our 2018 outlook," according to the company's earnings report.
United reports $172 million in 4Q used equipment sales, an increase of 27 percent over the same quarter of 2016.
Full year results
For all of 2017, United reports an increase in total revenue of 15 percent to $6.641 billion. Rental revenue increased 16 percent to $5.715 billion with time utilization increasing 160 basis points over 2016 to 69.5 percent.
Used equipment sales generated $550 million, an increase of 11 percent from 2016.
The size of the company's rental fleet grew 28 percent in 2017 from a worth of $9 billion to $11.51 billion. The age of the fleet increased from 45.2 months to 47 months.
Profit for the year more than doubled to $1.346 billion. However, more than half of that figure is the estimated benefit from the tax bill.
Looking forward to 2018, the company expects total revenue to increase between 10 and 14 percent to somewhere in the range of $7.3 billion to $7.6 billion.
"Our 2018 guidance reflects the confidence we feel in our operating environment based on what we hear from customers and see in key leading indicators," Kneeland says. "Our optimism is further supported by the tailwinds we expect from leveraging our 2017 acquisitions and our ongoing investments in people and technology, as well as the recent U.S. tax reform. Our strategy remains focused on balancing growth and returns to maximize our long-term value."