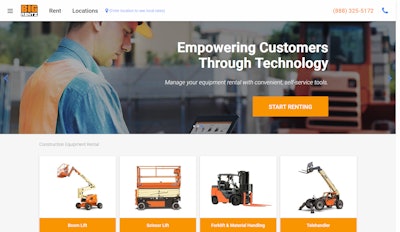 BigRentz, a full-service, online construction equipment rental marketplace, has promoted Neda Imbimbo to chief financial officer.
Imbimbo was formerly the vice president of finance and operations at BigRentz. She's been instrumental in instituting accounting processes, systems automation and operations that have enabled the company to experience consistent double-digit revenue growth, the company says.
She also played a key role raising $20 million in funding since joining the company in 2014.
"The equipment rental industry is expected to top $56 billion by 2020 and presents enormous opportunity for our unique technology platform," says Imbimbo. "My goal is to continue to increase equity and value to our investors, employees, partners and customers."
Imbimbo leads an in-house team consisting of finance, audit, taxes and human resources. BigRentz says she's viewed by her peers as a millennial who used sharp business acumen and math skills to help build "the nation's largest construction equipment rental network."
Under Imbimbo's help, BigRentz' now has introduced on-line customer portals for the first time, the company says.
The company's goal is to simplify the procurement and logistics challenges of renting construction equipment.
BigRentz has 1,500 rental partners and 7,500 rental yards, which the company says makes it the largest equipment rental network in the nation.