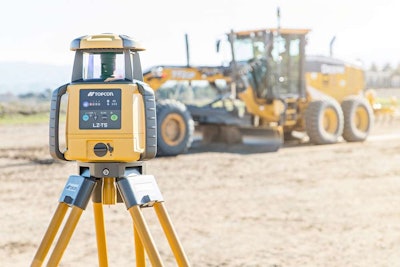 Topcon has expanded its Solutions Store concept to two more locations, in Portland, Oregon, and Kent, Washington.
PPI Group, a 90-year-old architectural, engineering and construction firm, will become the latest positioning distributor, under the name PPI Group, Topcon Solutions Store. PPI will run both Pacific Northwest stores.
That gives Topcon's stores 13 North American locations, along with Berlin, Connecticut; Carol Stream, Illinois; Indianapolis, Indiana; Annapolis Junction, Maryland; Stow, Massachusetts; Niles, Michigan; Concord, New Hampshire; Saxonburg, Pennsylvania; Waukesha, Wisconsin; St. Louis, Missouri; and Kansas City, Missouri.
The goal of the Topcon Solutions Store is to offer customers construction, survey and aerial mapping products and services in a retail store atmosphere. Each store provides a service center and performs warranty repairs on Topcon products. They also offer rentals so companies can remain in operation while their Topcon products are being serviced.