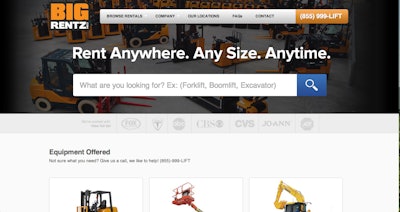 Eric Esquivel has been appointed as the new director of operations for BigRentz, an online rental logistics network.
Esquivel was senior manager of HQ Customer Service Operations at Verizon Wireless and will now oversee BigRentz's day-to-day call center operations.
"Eric will help us build a highly productive, skilled and customer-centric team, which will increase our opportunities to create stronger customer relationships," BigRentz CEO Scott Cannon said in a news release.
Prior to his 18-year career at Verizon, Esquivel served in various roles with Universal Electronics and Space Systems Loral. He began his career as a financial analyst with Northrop Grumman. He earned a bachelor's degree from the University of La Verne.