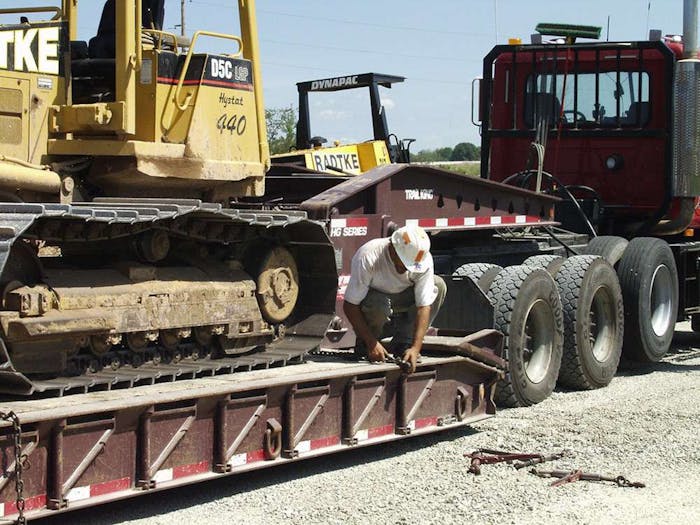 VeriTread, The Heavy-Haul Marketplace, a Florida-based startup that connects construction equipment owners with hauling services online, has received a $2.5 million infusion from Sumitomo Corporation of Americas.
SCOA, along with Sumitomo Corporation, will receive an undisclosed ownership stake in VeriTread in exchange for the allocation, VeriTread said in a news release.
"SCOA has been a major player in the construction equipment distribution and rental business in the U.S. and Canada," said Kenichi Hyuga, senior vice president and general manager of SCOA's Construction & Transportation System Group. "With our experience in this industry, paired with our longstanding partner relationships, we aim to further expand VT's value throughout this market and continue to contribute to the development of U.S. infrastructure projects."
VeriTread has spread its equipment-hauling matching service through partnerships with used equipment auctioneers, such as IronPlanet, Kruse, allEquip, Cat Auction Services, TruckPlanet and GovPlanet.