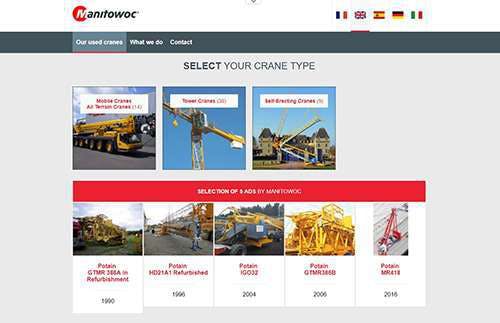 Manitowoc has redesigned its website for selling used, refurbished tower and mobile cranes.
The site, Manitowoc-used.biz, offers Grove mobile all-terrain cranes and Potain tower and self-erecting cranes.
As of publishing time, the site had 64 cranes, most based in Europe, where the site is maintained. The company says the cranes are available to customers around the world. The site had one tower crane in the United States for sale.
The site is geared toward desktops, tablets and mobile devices. It is available in English, French, German, Italian and Spanish.
The company says the site is continually updated with used cranes for sale, and the cranes have been refurbished and guaranteed through Manitowoc's EnCORE service.
Site users who want to buy a specific crane can click the "I'm interested in this crane" box to be contacted by a local Manitowoc salesperson.