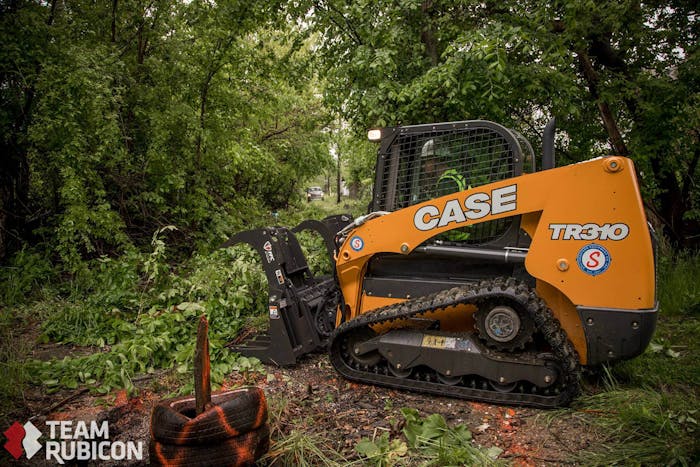 Southeastern Equipment, a Case CE dealer, has donated the use of two TR310 compact track loaders (CTL) fitted with grapple buckets to Team Rubicon for a Detroit neighborhood revitalization project.
Team Rubicon is a disaster response group run by veterans and Case CE has been working with them for nearly two years.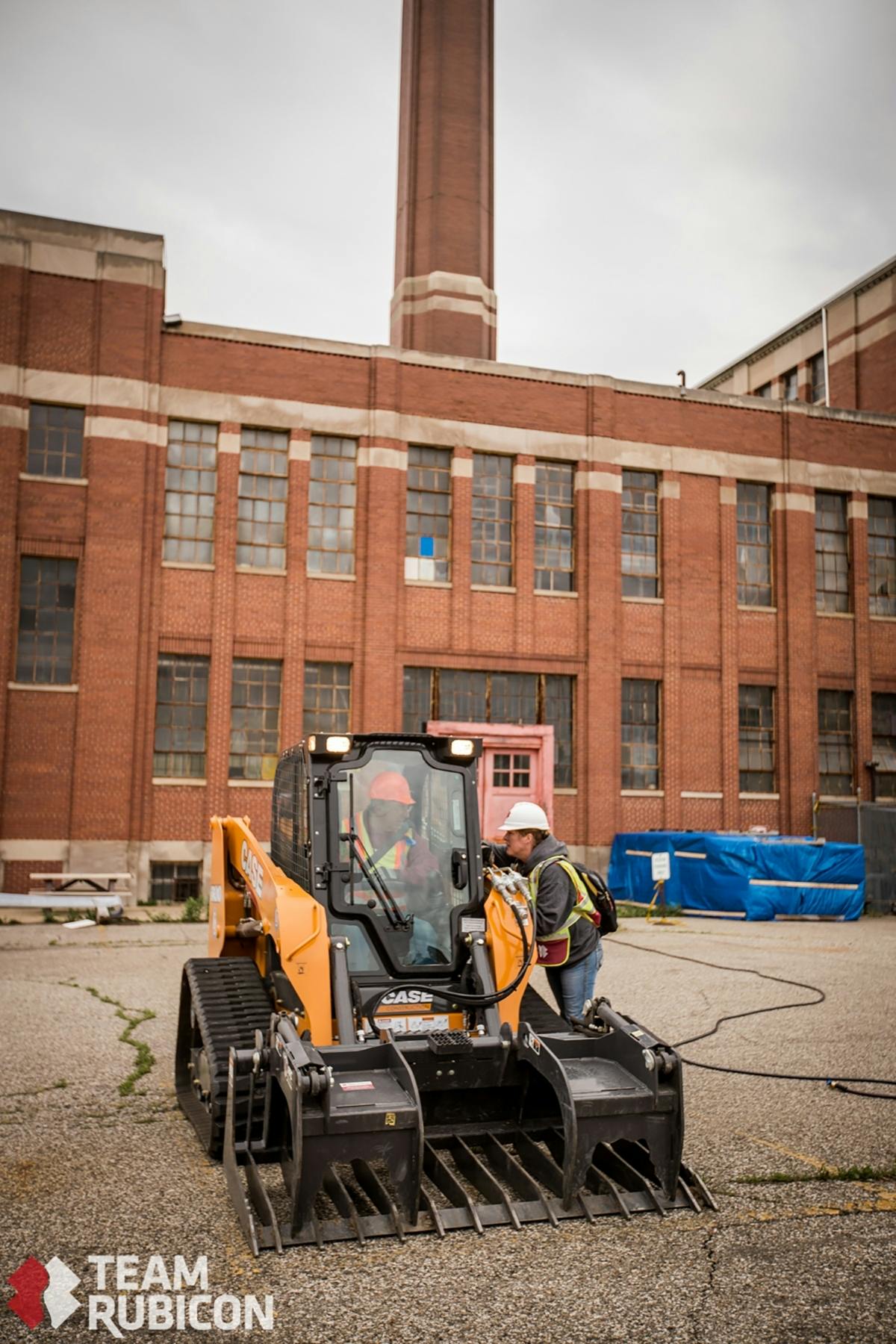 The project, Operation Joe Louis, is an urban blight response project in which Team Rubicon is partnering with Detroit's annual Motor City Make-Over event and Herman Kiefer Development. The project is working to clean up the Herman Kiefer Hospital complex and neighborhood via damage assessments, debris management and home repairs nearby.
Team Rubicon has coordinated more than 100 volunteers and training personnel from across the U.S. to help residents in cleanup of their properties and abandoned/vacant properties nearby. Case reports the TR310 CTLs were used to remove trash, overgrown vegetation, fallen trees and trees deemed dangerous. The machines were also used in the demolition of small buildings and debris and refuse consolidation.
The group previously worked with Detroit in response to flooding in the area in 2014 during Operation Flood Wrangler and last year when they partnered with Motor City Blight Busters for a revitalization project in the historic Brightmoor neighborhood.
More information on Team Rubicon is available at TeamRubiconUSA.org, and additional details on the Case CE partnership can be found at CaseCE.com/TeamRubicon.