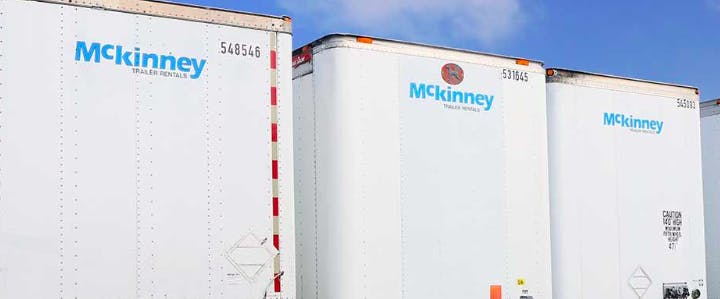 Trailer equipment rental and lease dealer Mckinney Trailer Rentals, Pico Rivera, California, has launched a digital inspection system for outbound and inbound inspections.
The company is using Microsoft Surface tablets with 4G LTE connectivity to capture details at the time of inspection for a report that is then emailed to a customer with their notification of a transaction, the company reports.
"This allows our customers to be instantly aware of all rental activities, as well as letting them know right away if a trailer is returned with damages that will need to be charged," says CIO T.K. Gardner. "All information, including tire and brake information, is tracked digitally in Mckinney's proprietary management software."
The company says the new process will provide a faster checkout and more accurate tracking of all trailer, driver, customer and contract information.