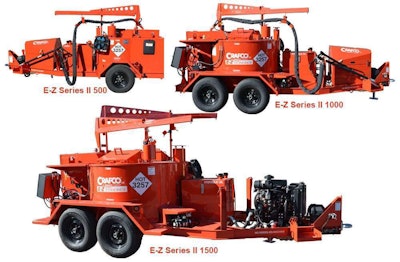 Crafco Inc. reports it has entered in an agreement to purchase the assets of Crafco Texas Inc.
"We are pleased to have been presented this opportunity to purchase this business and are excited about the future possibilities presented to us because of the acquisition," the company reports.
Crafco says the purchase combines the assets of one of its long-standing independent distributors to expand the company's locations, sales and service within Texas. The company will operate a Pavement Preservation Supply Center in San Antonio and market and supply Crafco products at a new location set to open in Farmers Branch the beginning of May.
The company says the president and owner of Crafco Texas, Bill Frerichs, as well as the current employees, will stay on with Crafco. Frerichs will "consult with sales management for that region and the rest of the team will maintain similar roles in the organization to what they have today."