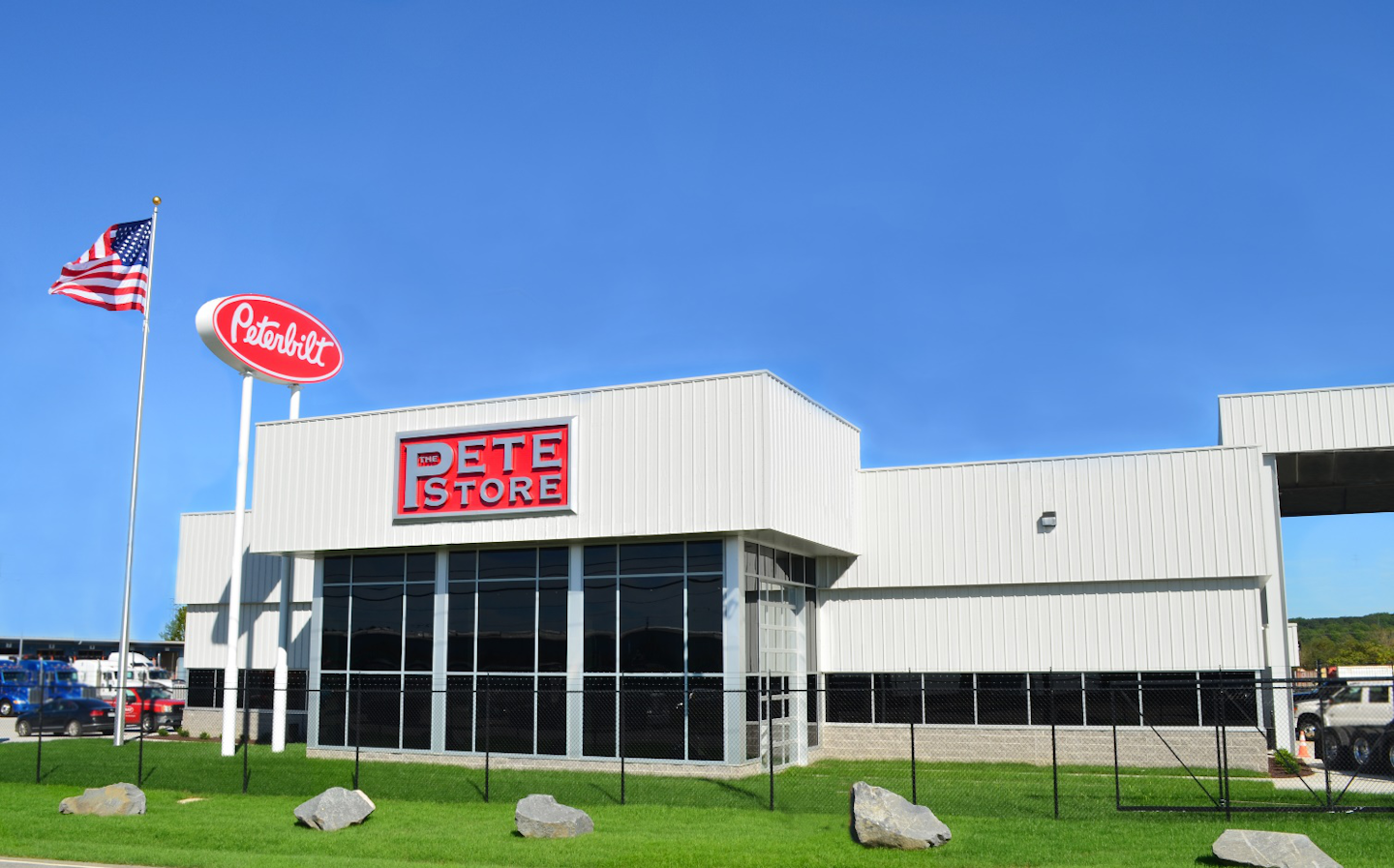 Peterbilt reported at the 2017 Mid-America Trucking Show it has added 93 new dealer locations in the past four years, with many existing locations having also expanded or upgraded.
"Peterbilt has greatly increased our footprint in the industry to the benefit of our customers," says Robert Woodall, Peterbilt assistant general manager of sales and marketing. "The network expansion results in higher levels of service and enhanced parts availability, which translates into increased uptime and greater profitability for Peterbilt customers."
"Our dealer groups are committed to growing their footprint to support our customers and to deliver the highest levels of service and support," says Peyton Harrell, Peterbilt director of dealer network development. "New capabilities and expanded service bay count will also contribute to enhanced customer satisfaction. All Peterbilt dealerships throughout the U.S. and Canada are now certified in the Rapid Check program, which guarantees fast and accurate service diagnostics."
The company recently named  The Peterbilt Store, which has 15 locations in seven states, as its North American Dealer of the Year, citing the dealership's "outstanding fleet sales and support, excellent PACCAR MX engine sales and territory acquisition."
The award was presented during Peterbilt's annual two-day Dealer Meeting that includes presentations and break sessions.
"The Peterbilt Store has been an outstanding PACCAR partner since they joined the Peterbilt family, and it's an absolute pleasure to present them with Peterbilt's highest honor, one that is truly earned and deserved," says Kyle Quinn, Peterbilt general manager and PACCAR senior vice president. "The Peterbilt Store is committed to achieving day-to-day excellence, and the results have been realized in sales growth and customer satisfaction."
"We are honored to be recognized for our investments and efforts focused on enhancing our customers' experience," says John Arscott, The Peterbilt Store president and CEO. "Our exceptional team is skilled, hardworking, and committed to ensuring that our customers receive outstanding service and value at The Peterbilt Store."