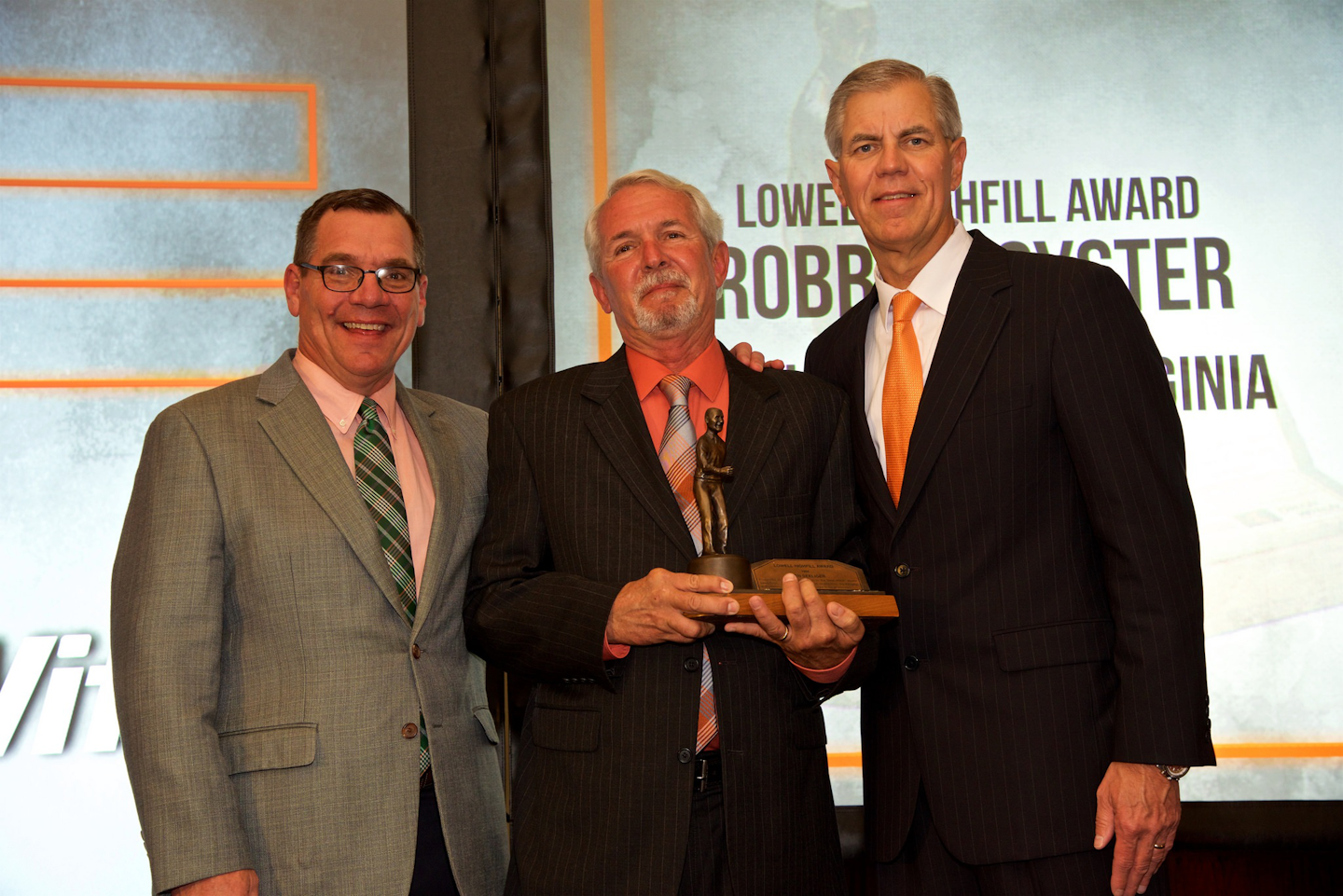 Ditch Witch has named Robbie Royster of Ditch Witch of Virginia as the winner of the 2016 Lowell Highfill Award given to the salesperson of the year for "outstanding performance and marketing" of the company's products.
"Robbie has earned the reputation among his customers and colleagues of going the extra mile," says Jeff Horton, vice president of the Ditch Witch of Virginia dealership. "As one of the hardest working individuals at our dealership, he pours all his passion and effort into getting the job done. We're fortunate and proud to have him as a member of our team."
Royster began his career with Ditch Witch in 1986 as a parts manager. He received the 2000 Harold Chesnutt Award for "excellent customer dedication." This most recent recognition marks the first time Ditch Witch employee has received both the Harold Chesnutt and Lowell Highfill Awards, the company reports.
"Over the years, Robbie has capitalized on his superior customer service, moving into a broader sales role for the Virginia dealership, gaining deep-rooted, admired product expertise and knowledge to support and build a broad customer base," Ditch Witch says.
Marking 40 years of serving the underground construction industry this year, Ditch Witch of Virginia has locations in Glen Allen, Chesapeake and Manassas, Virginia.