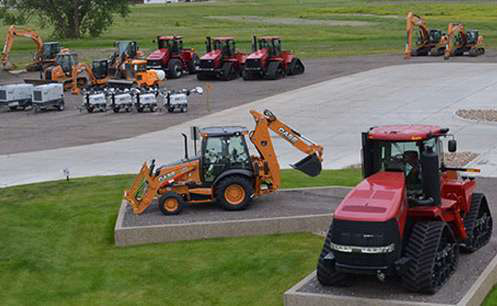 North Dakota-based Titan Machinery, which carries construction, agriculture, aggregate and forestry equipment, has initiated a restructuring plan that involves closing and consolidating multiple dealerships. The company says this will reduce expenses by $25 million annually.
The company reports it closed one construction location in the fourth quarter ending Jan. 31, and plans to close 14 agriculture locations during the first half of this fiscal year.
The company carries construction equipment from Case, Grove, JLG, K-Tec and Wacker Neuson, and employs more than 2,500 people across all locations.
For current fiscal year 2018, the company anticipates the restructuring plan will provide expense reductions of $20 million.
"Although it's a difficult decision to close a Titan location, by consolidating these adjacent locations, we will be able to achieve increased scale and efficiency to support our customers in those markets," says Chairman & CEO David Meyer. "In addition to location consolidation, we have reorganized our operating structure to increase our operating efficiency and provide additional focus on parts and service support."
The closings will cut the company's revenue by $40 million, which represents less than 4 percent of annual revenue, and $30 million for this fiscal year. Titan also expects the restructuring plan to increase adjusted pre-tax income by about $16 million annually, excluding non-recurring costs of lease terminations, asset impairment and termination benefits. For fiscal year 2018, that figure will be $13 million.
"We believe the expected $25 million in annual expense reduction from this restructuring plan, combined with our reduced inventory levels, better aligns our cost structure and balance sheet with current market conditions," Meyer adds. "As we begin fiscal 2018, we remain focused on managing the controllable aspects of our business and will continue to take the steps necessary to improve operational results, drive strong cash flow and better position our business for future profitable growth opportunities."