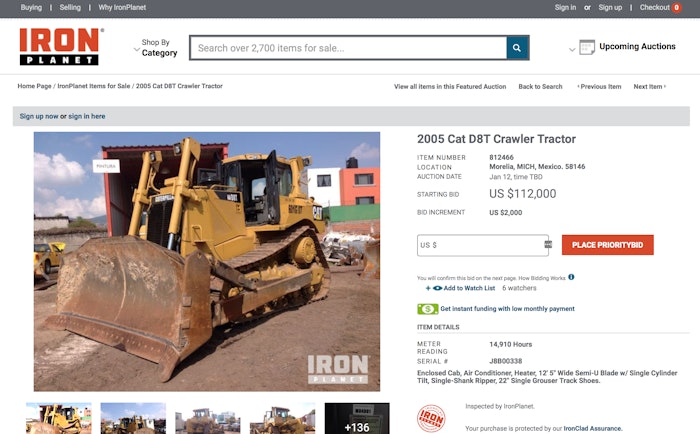 Online equipment auctioneer IronPlanet has named Ken Calhoon as its vice president of data analytics and machine learning in charge of improving online and onsite event performance using "key data-based performance drivers."
The company says Calhoon has more than 30 years of experience in roles at Bain & Company, Mitsubishi Electronics, Forrester Research (vice president/consulting director, digital business consulting) and eBay (vice president international and vice president international trust and safety).
"Data science and analytics is foundational to building efficient marketplaces and providing our valued customers with the best solutions to meet their varied heavy equipment needs," says Matt Ackley, IronPlanet CMO. "With his proven record of success, we are excited to have Ken Calhoon lead these efforts. His expertise will help ramp our data analytics and machine learning capabilities to further unlock the power of our online approach."
IronPlanet also says Calhoon also is working on increasing the company's analytics and artificial intelligence efforts.
"IronPlanet is a proven technology leader in online and onsite used heavy equipment marketplaces. With its aggressive efforts to lead the industry in data science I am excited to take on this new role," Calhoon says. "I look forward to using my experience and deep data background to help IronPlanet accelerate growth through data and machine learning."