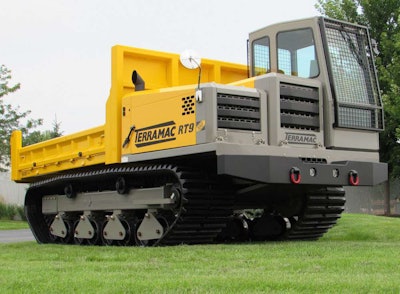 Crawler carrier manufacturer Terramac has added Oklahoma-based Kirby-Smith Machinery to its North America dealer network.
Kirby-Smith says it will primarily serve the pipeline industry in its market area with Terramac machines in sales, rental and aftermarket support.
"Terramac is the ultimate Swiss army knife of the pipeline industry," says Joe Trapani, director pipeline services division at Kirby-Smith. "All pipeline customers have a need for rubber track carriers and Terramac's are well-known for reliability and extreme diversity. Including Terramac as part of our machinery tool kit will allow us to grow our customer base in the industry."
"Kirby-Smith Machinery maintains a strong commitment to exceed customer expectations and their dedicated team consistently delivers superior service and product support," says Terramac president Andrew Konopka. "We are pleased to welcome Kirby-Smith to our growing dealer network and we look forward to a lasting partnership."
Kirby-Smith also serves the construction, paving, industrial and aggregate industries with 10 full-service locations.