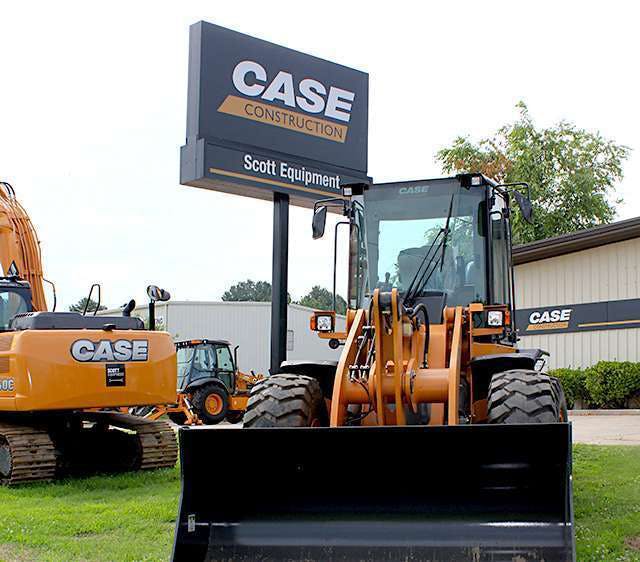 Monroe, Louisiana-based Scott Equipment, with 23 locations in seven states, understands the growing skills gap the construction equipment industry is facing, and in particular machine maintenance. So it made sense for them to figure out a way to train new employees and keep current employees up-to-date.
The company's solution was something right under their nose: A partnership with Lincoln Tech, a vocational school that's been around for 70 years with which they already were involved. Their LaVergne, Tennessee, location service manager, Jim Hoyle, serves on their Nashville campus advisory board.
But it was Product Support Manager Shannon Wilson, who is based at Scott Equipment's Monroe, Louisiana, headquarters, who kicked things off for the training effort. He felt there was a gap in knowledge of service technicians on the electrical side of equipment maintenance and repair.
"In the past certain manufacturers offered hands on electrical basic training," Wilson says. "Manufacturers have gotten away from that basic training, but the technology in machinery has increased a lot. We view building a technician much like building a house: You have to start with a foundation if you're going to have a good house. And that foundational training on the electrical side has been missing for quite some time."
That foundation, Wilson says, is the basic training and the understanding of how electricity and electronics work. Most technicians tend to be hands on learners, and that requires a hands-on class.
"We want to get the guys the basics so when they're using the technical materials provided by the various manufacturers they will make a little more sense and shorten the learning curve. This for the simple reason of affecting the repair in a more efficient manner."
Wilson says that was the genesis of starting the discussion with an organization that could develop a program for them.
"With Jim being on the advisory committee with Lincoln Tech, it seemed like the logical choice that we talk with them to see if they were interested," Wilson explains. "They offer the same training, albeit it is integrated under the umbrella of a 13-month training program. What we were looking for was something to fit our needs that could be condensed down down into a 30 to 40 hour class."
It didn't take much arm-twisting with the school to start the process.
"It was a pretty easy process actually," says Hoyle. "When Shannon started talking about this idea, obviously with my connection with them it made sense to take a look at letting people who already train people for a living handle this training for us. It just rolled right in from there. It was really a quick and easy match."
During its seven decades, Lincoln Tech has focused primarily on career training. CEO Scott Shaw says at least 80 percent of their students just want to get the skills to get a job as quickly as possible without having to take the time to get a degree. Their programs last eight to 15 months.
"All of our programs are designed with the employer in mind," he says. "Each program, no matter what discipline it is, will have an advisory board made up of local employers."
Shaw explains the school shares with those employers their curriculum and what they're covering, and then ask for feedback. The purpose is to find out what they should take out, what's no longer relevant, what should be added and what skills they are seeing their employees in the most need of.
"That's really how the relationship with Scott equipment occurred because they've had someone on our Nashville advisory board for a number of years," Shaw says. "One of the advantages of being on the advisory board is you help create curriculum that hopefully benefits your industry and your company, but it also gets you on campus more. Every month we have students graduating and if you're looking for trained individuals you have good access to them."
The two entities began discussions in mid-2015 focusing on the curriculum of an existing electrical program the school offered.
"It had to be paired down to what was really important to us," Wilson says. "There was a period of discussion where Jim and I and others at the company reviewed the curriculum we wanted covered."
From that material Lincoln Tech developed a pre-test to measure the confidence level in electrical work of existing Scott Equipment employees. The next phase involved Scott buying training equipment, including test boards, to be used in the class. The company is test running the curriculum with a few select employees, will make final adjustments, and plans to start scheduling classes as early as January 2017.
"Initially, we won't send all of our employees through this program," Wilson says. "We had some guys that did pass the pre-test. But I think for consistency we want to run everyone through it and then on an ongoing basis. When we have enough new hires to fit in the program we'll schedule classes based on that number."
"When we discussed it we talked about how we wanted to implement the program we felt it would be good for everyone experienced and inexperienced to go through it," says Hoyle. "It never hurts to have a refresher."
And there has been buy-in for the training program from Scott employees, according to both Wilson and Hoyle
"There has been no pushback," Wilson says. "In fact we've gotten guys to say they're relieved because they struggle with reading some schematics for example. I think it's been received as a positive."
"It definitely has in my shop," Hoyle says. "With the pre-test we saw the competitive nature come out in people. There was a little internal competition to see who could score highest on the test. So everyone at least here, and from what I've heard across the company, has taken it as a positive.
"I think this is a very accepted training – anything that will help those guys do their job better. Most technicians have a competitive nature, as everyone wants to be the top guy in the shop. And any tool that helps them get there – they're receptive to it.
"With the technology that's in these machines nowadays, I think a lot of the technicians that had the mentality of there's nothing more they need to learn are pretty humbled today because they're going through a huge learning curve in dealing with software issues vs. actual mechanical issues," Hoyle adds.