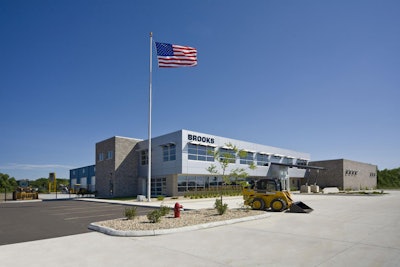 Brooks Tractor, a John Deere dealer based in Sun Prairie, Wisconsin, is now an authorized Topcon OEM dealer via its Brooks Positioning Systems division.

"We are excited to announce that we added Topcon to our portfolio of positioning products," says Mary Kay Brooks, general manager, Brooks Tractor. "When John Deere announced SmartGrade, their first in class series of dozers with Topcon integrated grade control, our customers asked if that meant we would be their Topcon dealer. As of this month, the answer is 'yes'. We are excited to be a full-service OEM authorized Topcon distributor for the state of Wisconsin."
The dealership, founded in 1945, has locations in Milwaukee, Madison, Green Bay, La Crosse and Stephens Point, with an additional branch set to open in January in Mount Pleasant.
This sixth location also will feature a demonstration site and training center to support its positioning division, which also includes Leica Geosystems.
Brooks Tractor also carries equipment from Hitachi and Atlas Copco.