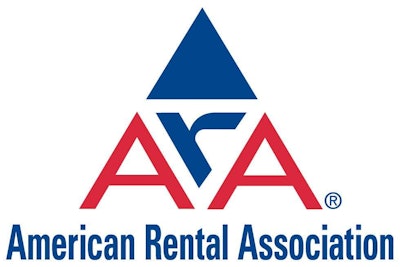 As an incentive for completing its Compensation and Benefits Survey, the American Rental Association (ARA) offered a $500 prize drawing to participants. The winner was Bill Delbaugh, owner of Equipment Rental Source in Castle Rock, Colorado.
"This is very generous of ARA," says Delbaugh in responding to ARA about winning. "I am very appreciative. The truth is I completed the survey because I want to see how we compare with other equipment rental companies throughout the nation."
A report on the survey will be available in December and is free to those who submitted results. ARA says participants also will receive a "customized, individual company compensation report and access to online, interactive and searchable results."
Delbaugh tells ARA he also wants to see the survey results to make sure his company, which services the construction and general tool rental markets, is competitive in attracting and keeping employees.
"We are a small family-owned-and-operated company," he says. "However, we are looking to add employees in 2017, which is why I use the results of the survey to see if we are comparable with other companies in our same marketplace. This survey allows me to compare regions, sizes of companies and rental revenues. I was curious to see what other companies are offering based on their revenues, and make sure I am offering programs that will help acquire and retain quality talent."
ARA says the survey will be available for purchase by those who did not participant in the survey.