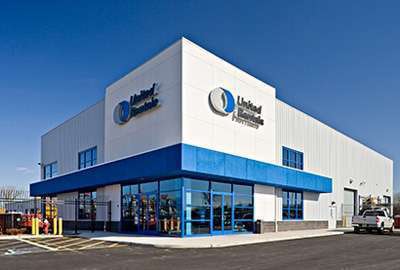 United Rentals has expanded its specialty branch dealer network in North America by adding six locations in the U.S. and one in Canada. This brings the total specialty openings to 14 for 2016.
"Our latest branch openings complete our plan for 14 new specialty locations in 2016, as part of our ongoing strategic expansion," says Paul McDonnell, senior vice president of specialty operations. "In addition to strong standalone demand, we are cross-selling specialty rentals to our large construction and industrial customers. Our specialty offerings represent some of our most important growth opportunities, and we'll continue to invest accordingly."
The new locations include:
The United Rentals Trench Safety branch in Lansing, Michigan, will provide engineered excavation support and confined space entry systems, as well as worker training.
The United Rentals Power & HVAC branches in Charleston, South Carolina; Cumming, Georgia; and Freeport, Texas, will provide engineered solutions for temporary power, heating, cooling and ventilation, as well as disaster recovery services.
The United Rentals Tool Solutions branches in Chesapeake, Virginia; Bakersfield, California; and Saskatoon, Saskatchewan, Canada, will provide temporary and long-term onsite tool management and maintenance.