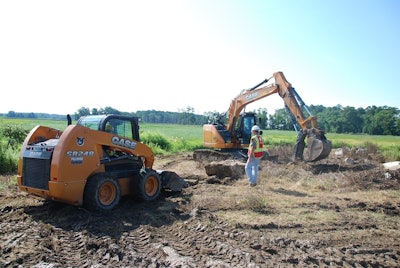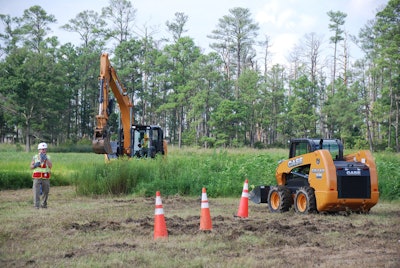 CASE Construction Equipment, Folcomer Equipment and Groff Tractor have supplied equipment and training support for Team Rubicon, a disaster response group run by veterans, as part of the organization's heavy equipment training program.
In addition to course work, 10 recent participants in the program worked on the Blackwater National Wildlife Refuge in Cambridge, Maryland, laying riprap for erosion control and spreading topsoil to help with natural habitat growth for the 28,000-acre protected area.
Team Rubicon graduated its first training class in April. The group seeks to "bridge the gap" in the time between the occurance of a natural disaster and when traditional aid organizations are able to fully deploy in an affected area
"Both Folcomer Equipment and Groff Tractor understand the dual benefits of this partnership and how it relates to the CASE mission," says Scott Harris, vice president – North America, Case Construction Equipment. "We're providing skills training for veterans to use in both disaster response operations and their careers. We're also helping improve critical natural habitats and supporting sustainability in the process. Folcomer and Groff really stepped up to make this training possible."
Folcomer Equipment supplied a SR240 skid steer and Groff Tractor provided a CX75C SR excavator as part of Team Rubicon's work to train members on heavy equipment maintenance and safety.
Case first teamed up with Team Rubicon and the National Wildlife Refuge Association for training and project work in November last year. The collaboration has led to refuge training projects completed in Texas, California and Washington.