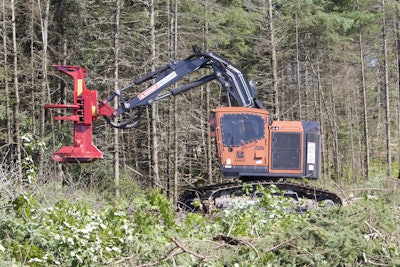 Barko Hydraulics has added Pioneer Equipment Company of Rhinelander, Wisconsin, to its dealer network. Pioneer will carry Barko forestry equipment in Wisconsin and Michigan, including harvesters and feller bunchers, loaders, industrial wheeled tractors and biomass chippers.
"We are looking forward to teaming up with Barko," says Steve Ory, Pioneer Equipment co-owner. "We're already seeing a lot of interest in the mid-size tracked harvesters and feller bunchers, which will nicely complement our larger harvesting machines. With our expertise and Barko's technical support, we're hoping to sell a lot of product and supply superior service to all existing and new customers."
Ory and Dan Linsmeyer founded Pioneer Equipment in 2008 and built a sales and full-service maintenance facility the following year.
"Pioneer Equipment is a terrific addition to the Barko team," says Alecia McKay-Jones, dealer development manager for Barko. "Pioneer has an outstanding reputation for delivering quality products and providing timely service, and we expect these assets will serve our partnership well as they work to expand Barko's presence in the Great Lakes region."