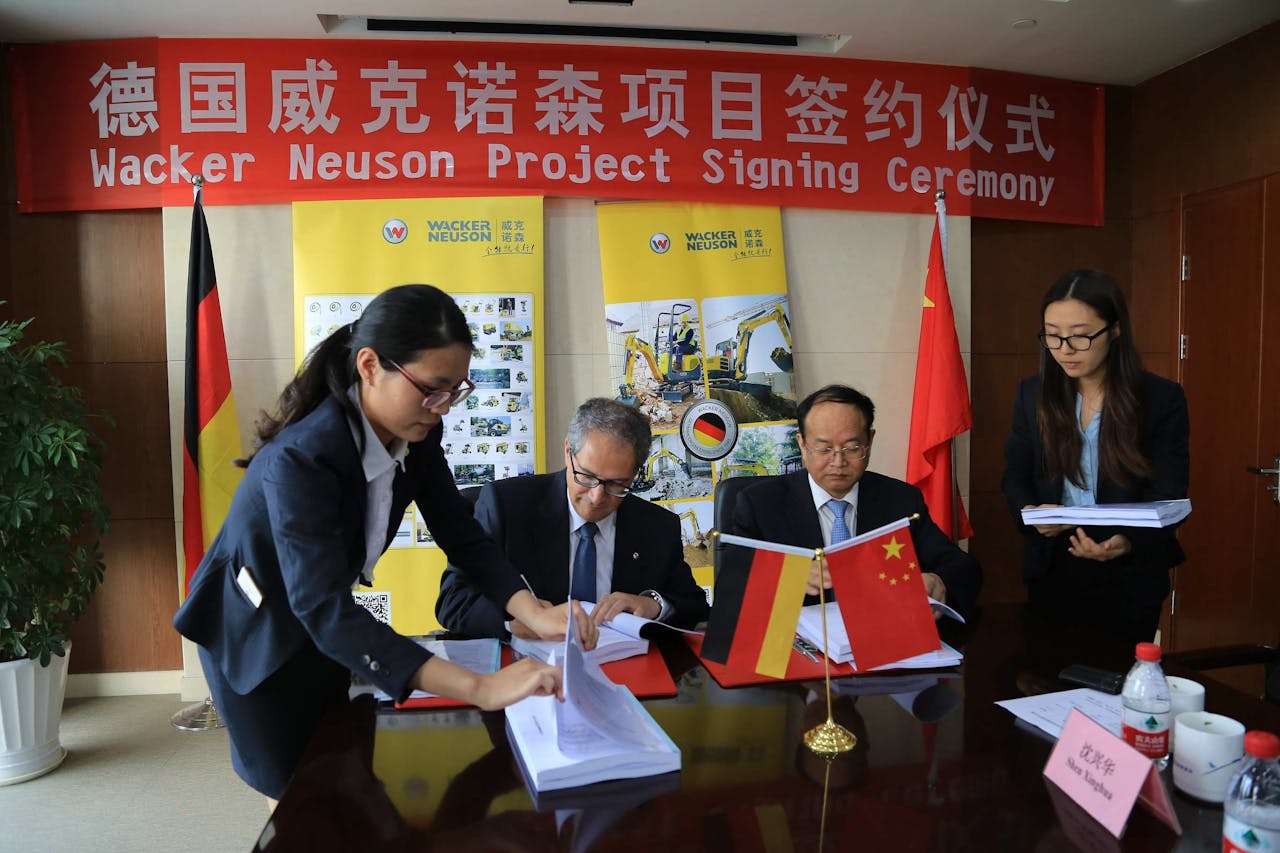 After building and selling construction equipment in China for more than 20 years, Wacker Neuson has announced that it plans to build a new plant located near Shanghai in Pinghu, Zhejiang Province.
In an announcement, the company says the plant will initially build compact excavators for the local market with plans to produce further products in the future.
Construction is slated to begin in the all of this year and expected to be completed by the end of 2017. The first compact excavator produced by the plant should roll of the line in the beginning of 2018.
Cem Peksaglam, CEO of Wacker Neuson SE, has signed the necessary contracts and said "support of the local authorities is outstanding."
"We are continuing our strategy of internationalization with this step. In the largest construction machine market in the world we underline our commitment towards our Chinese customers and trading partners", says Peksaglam in a prepared statement. "The strategically favorable position between the cities of Shanghai and Hangzhou as well as a good infrastructure are key advantages of the new location."
The 1.4 million sq. ft. location will house manufacturing, research and development, quality management, logistics, service and training in more than 320,000 sq.ft. of building space.
Wacker says "an increasing need for improved infrastructure, the extension and modernization of the road and rail network while trending towards more efficient and environmentally friendly compact construction equipment offers attractive growth opportunities for the Wacker Neuson Group."