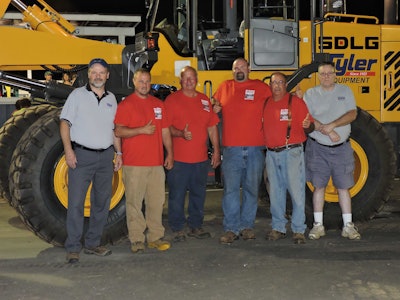 Tyler Equipment to sell SDLG in New England
Tyler Equipment is the latest company to join the SDLG dealer network.
Based in East Longmeadow, Massachusetts, Tyler Equipment now sells the brand's wheel loaders and plans to showcase the machines in a series of live demonstrations at trade fairs.
Bill Tyler, executive vice president of Tyler Equipment, expects customers in the mulching and decorative stone sectors in New England to embrace SDLG wheel loaders, as they are a great fit for those who can't afford or don't need the features of a premium machine.
Hyundai Construction Equipment Americas names Midwest district sales manager
Hyundai Construction Equipment Americas appointed Edward Harseim as Midwest District Sales Manager. He will support Hyundai dealers throughout a 14-state territory, ranging from North Dakota to Tennessee.
Herseim has 15 years of sales and support experience in the heavy equipment industry.
New sales representatives join GS Equipment
Ismael Dominguez has joined GS Equipment as a product support sales representative. His primary responsibility is selling parts and service for heavy equipment throughout South Florida.
Before joining GS Equipment, Dominguez was served as a product support representative for multiple manufacturers of heavy equipment, including mining industry dragline rigging and ground engaging tools, for over 25 years.
Mike Knowles also joins the company as sales representative at the Jacksonville, Florida, branch. His primary responsibility is selling the equipment lines that the branch represents.
Over the past 20 years, Knowles held positions as a sales representative and a field service technician for several construction and agricultural dealers.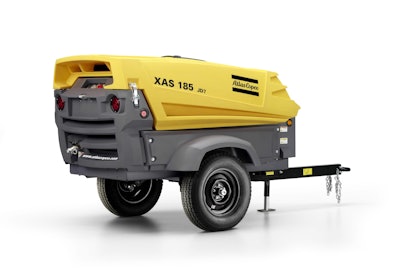 Atlas Copco strengthens road construction dealer network in Mid-Atlantic
Atlas Copco has added two new dealers,Best Line Equipment and Asphalt Paving Equipment and Supplies, to its network. The dealers expand the availability of Atlas Copco's pneumatic tools as well as its line of road construction equipment.
Best Line Equipment has 12 locations in the Pennsylvania area and serves portions of six surrounding states.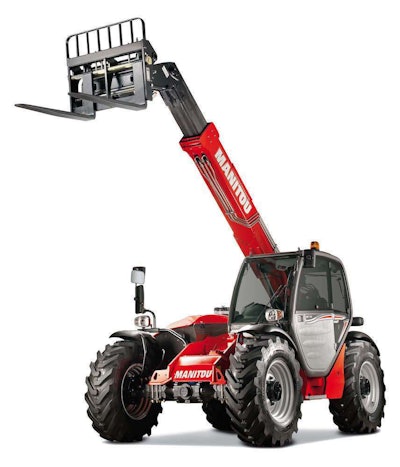 Manitou welcomes Alma Tractor and Equipment to its dealer network
Manitou has added Alma Tractor and Equipment to the Manitou dealer network.
Alma Tractor and Equipment provides sales and service to western Arkansas and eastern Oklahoma for Manitou construction telescopic handlers and agricultural/multi-purpose telescopic handlers.
CEC introduces new diesel powered 4×8 Screen-It
The CEC 4×8 Diesel Screen-It is a commercial grade, self-contained, portable screen plant that produces material at a price companies can more easily afford.
It is small and light enough to tow behind a modern diesel work truck and has a feed height capable of allowing customers to load it with a standard skid-steer loader, no ramp necessary.