Welcome to the Dealer News Roundup, your one-stop shop for all the moves going on inside the heavy equipment distributor industry. We post a new edition just about every week with news on hires, promotions, new locations and expansions. Check back for a new edition every week!
Holt Cat names new executive leadership positions

Holt Cat recently named Corinna Holt Richter as vice president of the machine division product support sales, and Peter John Holt as vice president of the power systems division and commercial engine sales.
Richter will lead a planned expansion of the company's product support sales group to drive sales in the parts and services division for continued market share growth. Richter joined Holt in 2011 and has spent the last two years as general parts manager in the machine division.
Peter John Holt will direct continued business success and identify growth opportunities for diesel and natural gas engines and generator sets for electrical power generation, petroleum and other applications.
A key focus for both executives will be to ensure the company's current $80 million capital investment program and customer service initiatives are successful and have a lasting impact. Richter and Holt are fifth generation Holt family members working toward future stewardship of the business.
Bobcat introduces new dealer in South Dakota

Bobcat Company continues to expand its dealer network with the addition of Premier Equipment as an authorized sales, service and parts provider of Bobcat equipment. The dealership is located in Huron, South Dakota.
Premier Equipment serves the agricultural equipment needs of its customers by providing quality products at competitive prices. The dealership will provide Bobcat skid-steer loaders, compact track loaders, compact excavators and utility vehicles, as well as a variety of work-saving attachments.
Takeuchi names Durante Rentals new dealer in New York

Takeuchi-US has named Durante Rentals as its newest dealer in New York. Durante Rentals will carry Takeuchi's compact earthmoving equipment line including compact track loaders, compact excavators, compact wheel loaders and skid steer loaders.
Durante Rentals provides construction equipment sales and rentals from locations in Elmsford, Bronx, Mt. Vernon and Queens. It is considered one of the fastest growing rental companies in the industry.
Kim Robinson, Takeuchi-US director of sales says Durante Rentals makes customers a number one priority and that their company is excited to begin working with them.
Ditch Witch dealerships awarded 2013 Crescent Club Top 10 membership
The Ditch Witch organization has announced the 2013 Crescent Club Top 10 membership roster. This is the company's highest dealership honor.
Tiffany Sewell-Howard, chief executive officer of The Charles Machine Works, says this award recognizes the top Ditch Witch dealerships and becoming a member is a commitment to supporting their customers.
The 2013 Crescent Club members include Ditch Witch of Oklahoma and Arkansas, Ditch Witch of Minnesota, Witch Equipment Company, Ditch Witch Central California, Ditch Witch Southwest, Ditch Witch of South Louisiana, Ditch Witch of Virginia, Ditch Witch Sales of Michigan, Brandt Tractor Ltd. and Ditch Witch of North Dakota.
Kenworth of Pennsylvania opens new parts and service location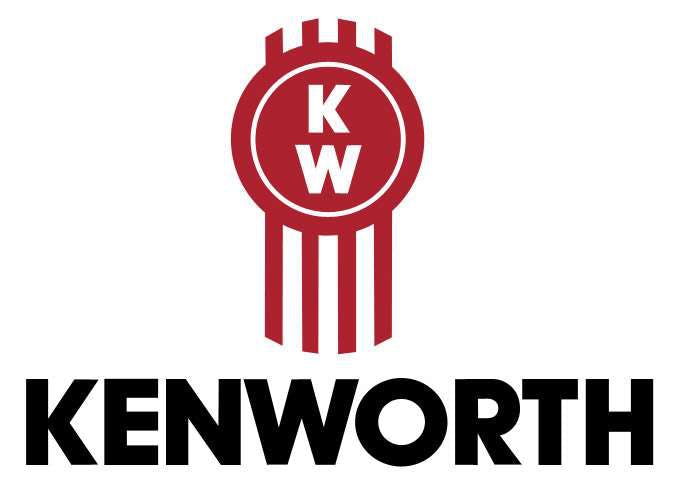 Kenworth of Pennsylvania has opened a new parts and service facility in McKees Rocks, Pittsburgh. The new dealership is located in the heart of Pittsburgh's industrial area near the intersection of Neville Avenue and Pennsylvania Route 51.
The newly renovated location is located on 4 acres at 67 Neville Avenue with two drive-through service bays with enough room to service up to eight trucks, nearly 2,000 square-feet of parts display and storage well-stocked with quality Kenworth equipment.
It is open from 7 a.m. to 5 p.m. Monday through Friday and 8 a.m. to noon on Saturday. Rick Klavon is service manager and Bruce Pinchock acting parts manager. The new facility also offers rental trucks and full-service leasing through PACCAR Leasing.
Aside from the Pittsburgh dealership, Kenworth of Pennsylvania operates seven other locations including Carlisle, Clintonville, Dunmore, Lancaster, New Stanton, Shartlesville and York.
Flagler Construction joins SDLG dealer network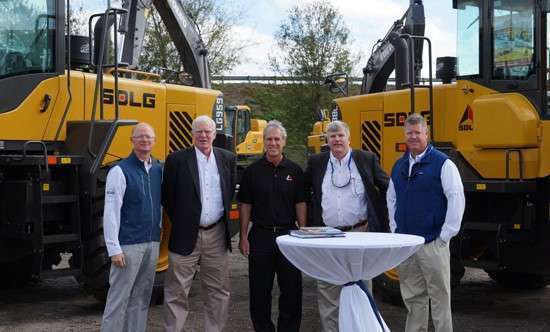 Shandong Lingong Construction has added Flagler Construction as its newest dealer of SDLG wheel loaders.The company is based in Tampa, Florida, and will serve customers in the Southeast.
Flagler CE will provide three SDLG wheel loaders: theLG938L, the LG959 and the LG958L. It will also provide full parts and service maintenance service for all three loaders.
Minninch welcomes ACE Cutting Equipment & Supply to dealer network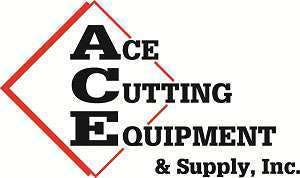 Minnich Manufacturing has added ACE Cutting Equipment & Supply to its extensive dealer network to serve Detroit, Michigan. ACE Cutting Equipment & Supply officially joined the dealer network in 2013.
ACE Cutting Equipment & Supply has served the Detroit area for over 20 years. They have provided contractors with concrete saws and accessories and is now expanding their product by bringing on the entire Minnich dowel pin drill and concrete vibrator lines.
According to Todd Jurjevic, sales and marketing director for Minnich, this partnership means Minnich products will be represented by a trusted, family-owned dealership. ACE offers 100 years of combined team experience in the concrete and masonry industry.
Thompson Pump announces Branch Manager of the Year 2013
Thompson Pump and Manufacturing Company has recognized James Copeland as their 2013 Branch Manager of the Year. Copeland is the branch manager of Thompson's Summerville, South Carolina branch location where he oversees branch operations and manager branch personnel. He also is involved in providing pump rentals, sales and support to 26 counties throughout South Carolina.
He has streamlined the branch's operation enhanced customer service in the region and exceeded growth targets. Copeland's branch also received Thompson's Pump President's Award for Excellence in Health & Safety for outstanding achievements in categories evidenced by zero OSHA recordable incidents from 2011-2013.
Copeland joined the company in 2003 as a shop mechanic and was promoted to service manager 11 months later. Copeland was promoted to branch manager in 200 of the Fort Myers, Florida location and in 2010 assumed the role in the Summerville, South Carolina branch.