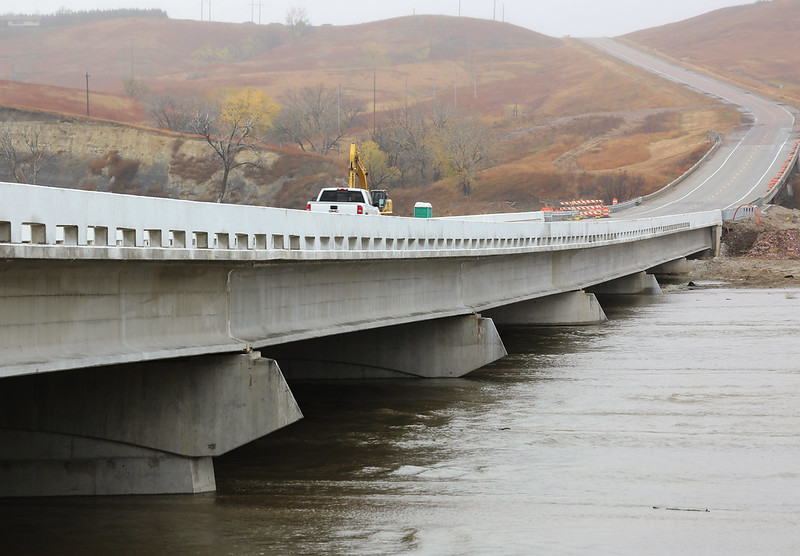 A year and a half after catastrophic flooding took out 27 bridges on Nebraska's State Highway System, the last of the damaged spans has been replaced with a permanent structure.
The Highway 281 bridge over the Niobrara River near Spencer washed out March 14, 2019, after the Spencer Dam was destroyed. A massive flow of ice and water crashed through the hydroelectric dam during the flooding. For four months, residents had to take a 127-mile detour until a temporary bridge was installed. On October 22, 2020, Gov. Pete Ricketts and the Nebraska DOT announced the opening of the new permanent 1,050-foot-long bridge.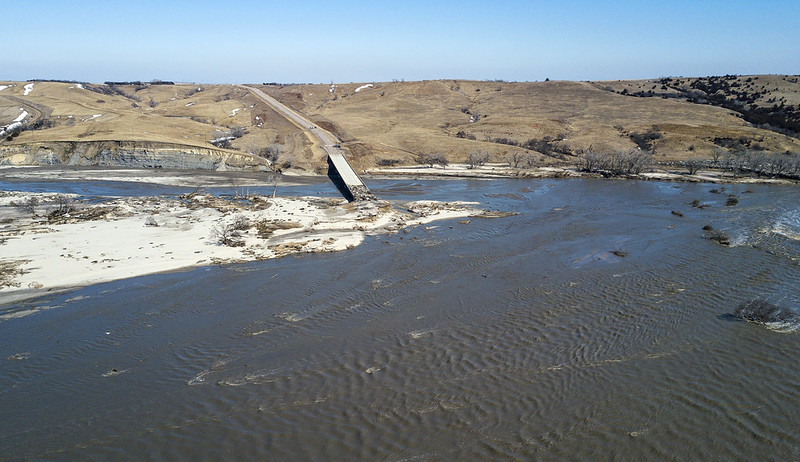 "The speed of rebuilding is a true testament to the commitment and dedication of the community, NDOT and everyone who contributed to get us here," Ricketts said during the ceremony.
The floods closed 3,300 miles of the State Highway System. The NDOT reported 27 bridges and 200 miles of pavement needed major work or rebuilding.
The Highway 281 bridge project cost $25.5 million, including the temporary modular bridge, a first for the state. Hawkins Construction of Omaha was the contractor and Olsson & Associates of Lincoln the designer for the expedited project.
"The flood of 2019 presented challenges for all of us, challenges some of us had never encountered before that required innovative solutions," said Chris Hawkins, chief operating officer of Hawkins Construction. "Together with NDOT, we brought a new temporary bridge system to Nebraska for the first time to restore mobility in north-central Nebraska while the permanent bridge was built."
Derek Bentz, chairman of the Spencer Board, noted that more work in the hard-hit community was still needed, but the new bridge marked a major milestone in the recovery effort.
"Recovery hasn't been easy," he said, "but the people in this community worked together to come back better and support each other when times were hard.
"We still have some work to do, but the completion of this bridge, especially as harvest moves into full swing, goes a long way to helping us get back to 'normal.'
"Thank you to NDOT, Hawkins and their subcontractors for the work they have done."