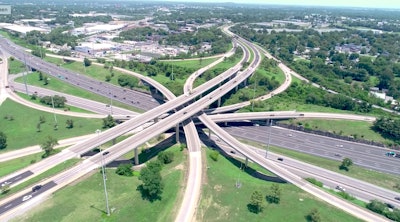 The Tennessee Department of Transportation (TDOT) awarded a contract in August for the $152.9 million I-440 Reconstruction Project that will extend nearly 8 miles, from Interstate 40 to Interstate 24 in Nashville.
As the video below explains, the concrete roadway was built in the 1980s and not intended to handle the more than 100,000 vehicles that pass over it each day.
The project will remove 10 inches of deteriorated concrete pavement before reconstructing the roadway to provide three traffic lanes in each direction, thereby reducing congestion and improving safety along the entire corridor.
The project was funded through the state's IMPROVE Act and expedited through Design-Build. The interstate will remain open with lane closures during construction. The work is expected to be completed in August 2020.