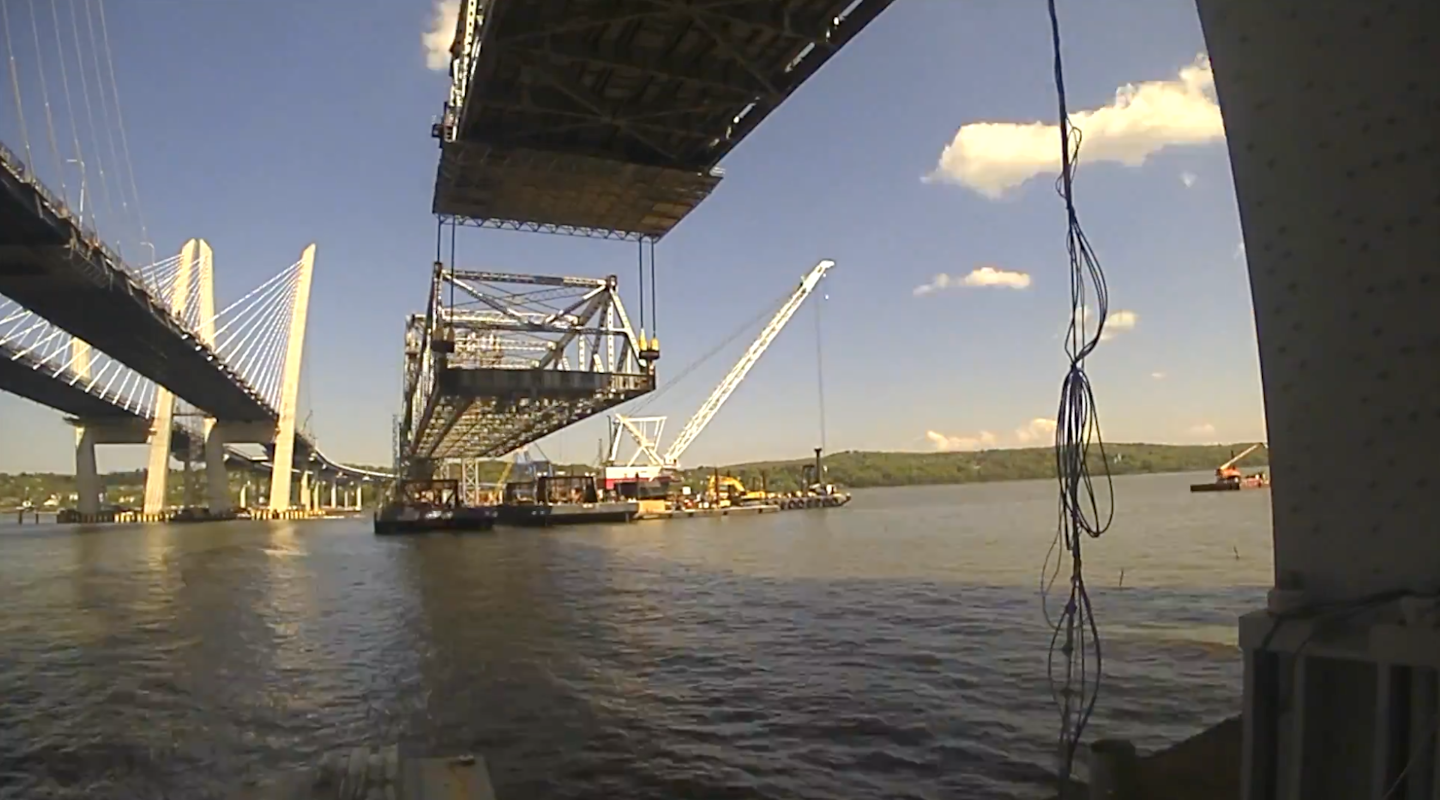 The center section of the old Tappan Zee bridge's main span was recently lowered and removed by Tappan Zee Constructors. The New NY Bridge video below shows the day-long process that went into preparing the section for removal, including adding temporary members braces to help support the rest of the bridge.
The team also had to implement eight hydraulic strand jacks to lower the 4,750-ton steel section onto the barge below.
The center section was then transported south of the bridge for further disassembly. Tappan Zee Constructors will continue to dismantle the rest of the old bridge over several weeks.