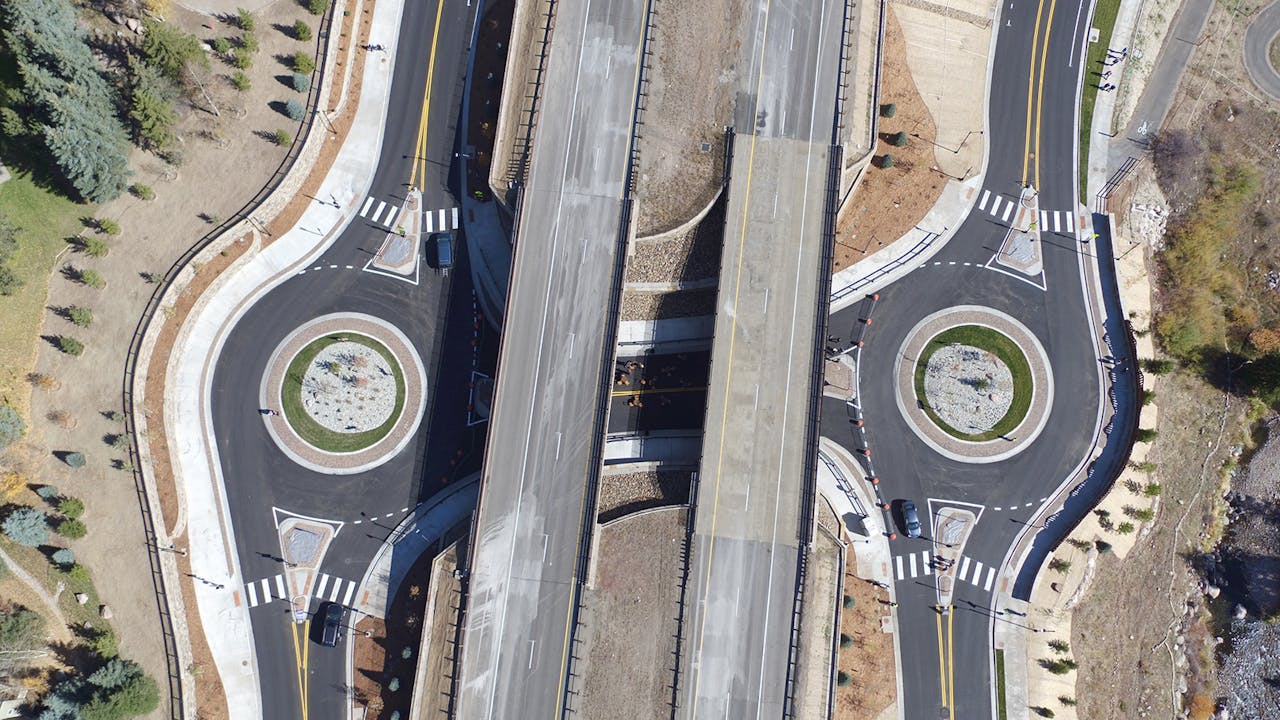 A $30 million project to build an Interstate 70 underpass and roundabouts to improve traffic flow in Vail, Colorado, has been completed ahead of schedule, according to the Colorado Department of Transportation.
The underpass connects north and south frontage roads between the Vail resort area and West Vail mall areas. The new Sandstone Underpass is also open to pedestrians and bicyclists.
To view to drone footage of the new underpass check out the video below.
The underpass project has been discussed since the 1980s and has been part of the town's Transportation Master Plan since 1993, the town says. Construction began in Spring 2016 with Kraemer North America LLC as the contractor.
The roundabout at the South Frontage Road includes a sculpture by artist Gordon Huether called "Roundabout the Mountain." In the form of a mountain range, it is also designed to reduce headlight glare.
Construction crews still have some work on the project through early November – completing lane girding and installing rumble strips – which could lead to alternating lane closures on I-70.