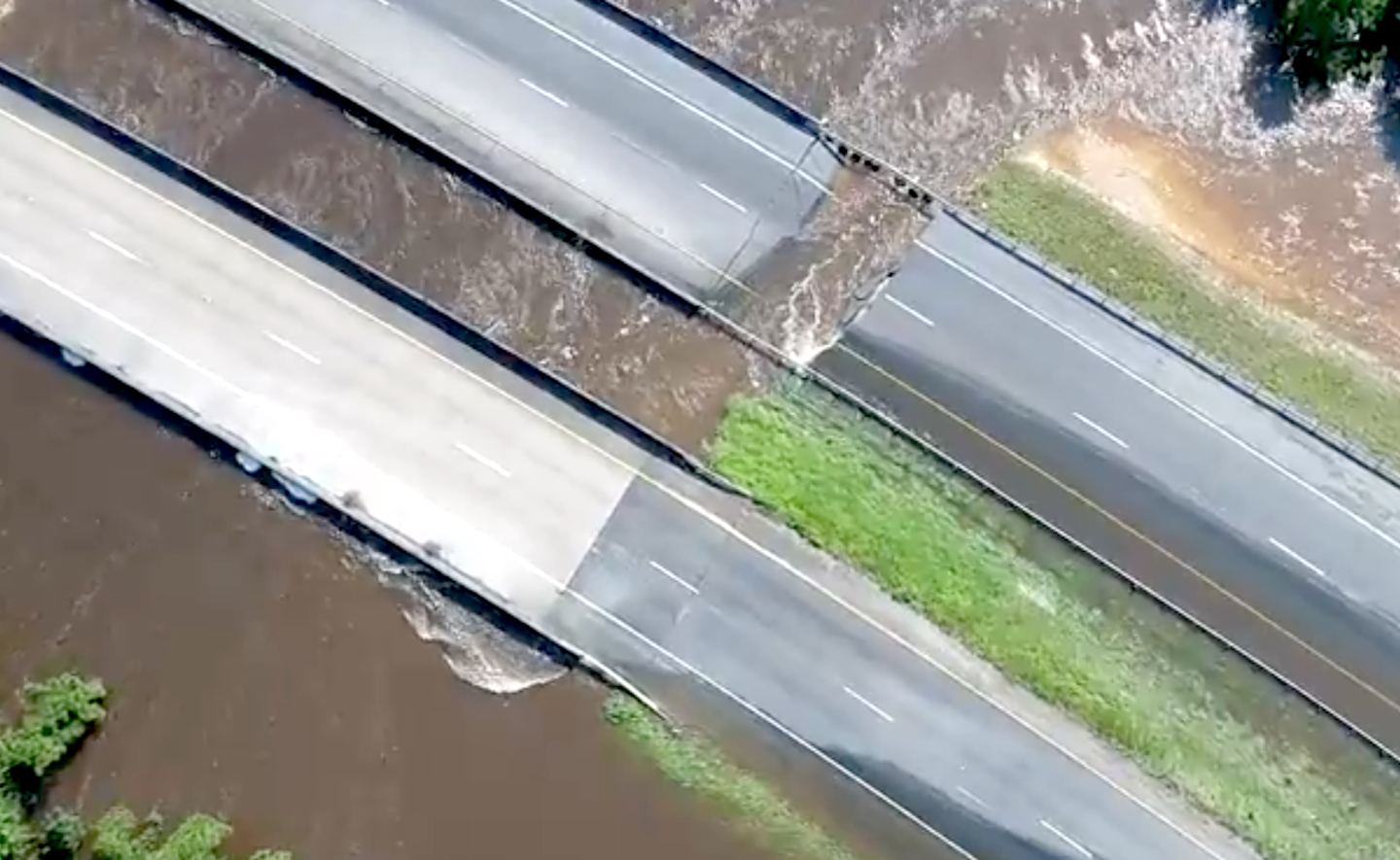 Part of the Highway 96 bridge between Jasper and Beaumont, Texas, that crosses Village Creek collapsed Aug. 31, as a result of flood damage from Hurricane Harvey. According to KJAS, Emergency Management confirmed that a portion of the northbound lane of Highway 96 between Silsbee and Lumberton collapsed due to the erosion from flood waters.
Luckily, there was no traffic on the bridge when it collapsed, so there were no injuries. The Texas Department of Public Safety and officials in Hardin County are determining the extent of the damage and what they will have do to repair or replace the structure.
This YouTube video posted by Reagan Gillespie on September 1 shows the collapsed part of the bridge, as well as flood waters in the surrounding area.