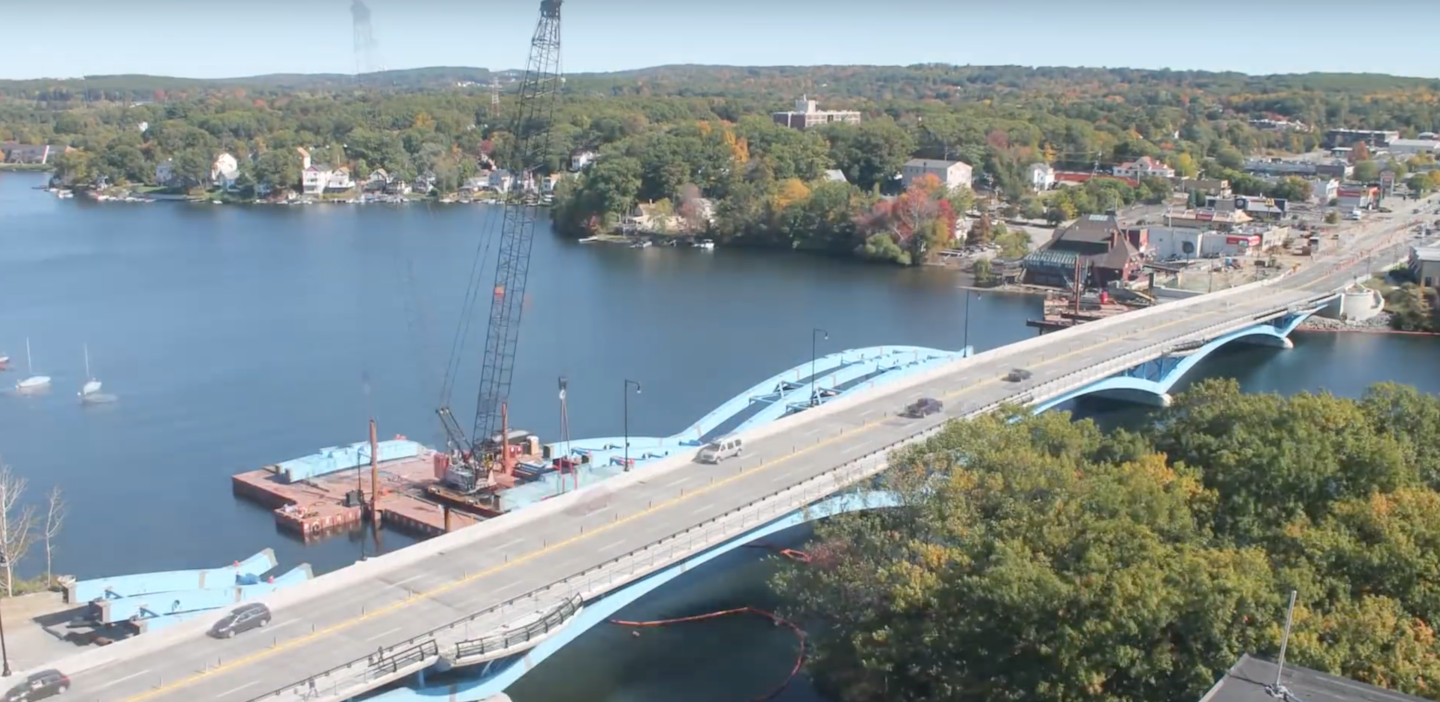 In November, the new and improved Kenneth F. Burns Memorial Bridge was opened to the public following more than three years of construction. Construction on the new 870-foot bridge, which connects Worcester and Shrewsbury, Massachusetts, began in August 2012, according to a report from MassLive.com.
Recently, the Massachusetts Department of Transportation released the time-lapse video below chronicling the bridge's construction. And with all the fall colors and the lake below icing and thawing as the seasons change, this is one of the more beautiful time-lapse recordings of a construction project we've seen.
The former span was a century old, MassLive reports, and was replaced by a wider span to accommodate more traffic lanes and bicycle lanes. And because it spans Lake Quinsigamond where rowing events are a popular attraction, the bridge's arches were "created in a certain way to allow for proper race lanes," MDOT secretary and CEO Stephanie Pollack told MassLive in November.
The bridge was completed by Middlesex Corp $5 million below the project's $110 million budget, MassLive reports.