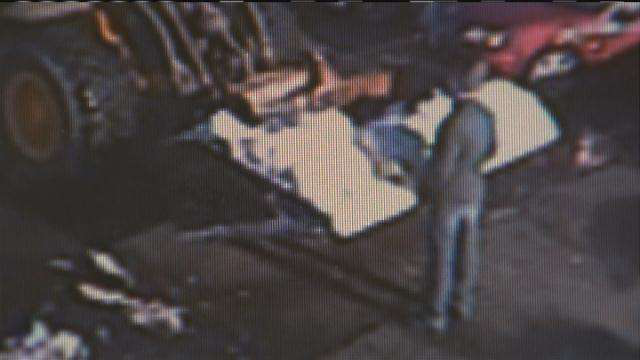 A city worker in Rockland, Massachusetts has been suspended after he was accused of trying to run over a resident with the snow plow he was operating.
According to WHDH in Boston, the incident began when a snow plow operator asked the owner of a local car trading business lot to remove snow from the sidewalk. Raymond Succar, the owner of the lot, said the plow operator was dumping snow on the property, and he went outside to try to stop him.
Succar said the plow driver continued operating the plow and driving it closer to the business owner. "That's when he saw me and started driving towards me," Succar said. "… I was thinking he was going to run me over."
Surveillance footage, seen in the video below, shows that the plow driver turned the equipment and dropped snow as Succar stood in front of the plow. Succar said that's when the plow driver said he was "the boss."
Rockland Town Administrator Allan Chiocca said the town has a clear standard for an incident such as a resident not removing snow from the sidewalk, and the plow driver didn't handle it the right way.
"If there is an incident like that, then the highway superintendent or police department goes to speak with the resident or business," Chiocca said. "… There is no excuse for a town employee to take that sort of action."
The incident is being investigated, and the plow operator, who wasn't identified, was suspended while the investigation is pending.
7News Boston WHDH-TV