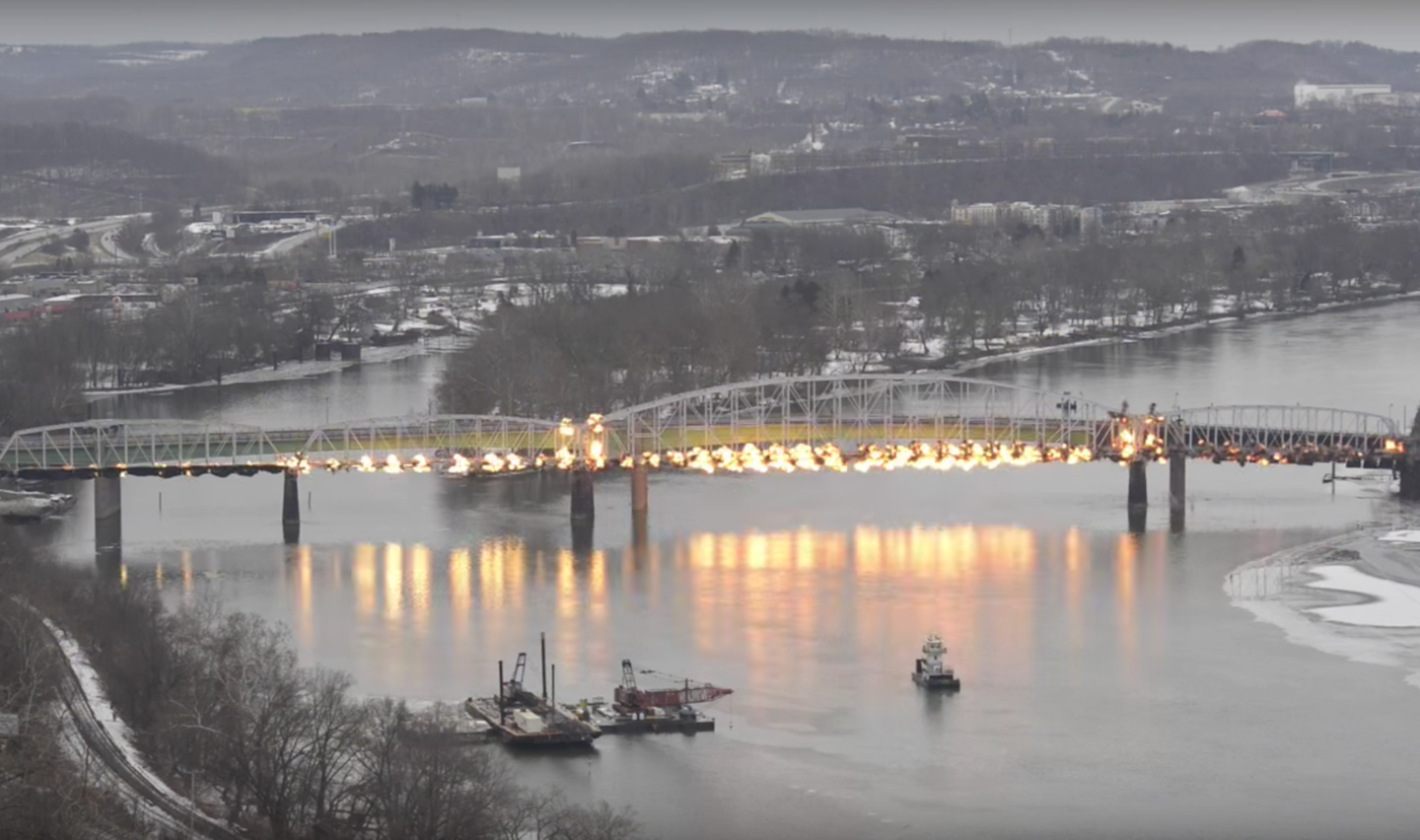 A Pennsylvania bridge with more than a century of history was demolished Tuesday morning with more than 500 explosives above the Allegheny River.
The Hulton Bridge connected the eastern Pittsburgh suburbs of Oakmont and Harmarville for 107 years, but the Pittsburgh Tribune-Review reported that it was time to make way for the new bridge in part of a $66 million project.
Video recorded by the Tribune-Review shows as the the explosions ignite and the bridge drops straight into the river, the support trusses still mostly visible as they rise out of 18 feet of water.
"It looks like somebody literally took it off the piers and sat it in the river," Pennsylvania Department of Transportation's Dan Cessna said. "From (the route 28 viewing area), it looks like a successful drop."
The implosion garnered plenty of attention in Pittsburgh, and even across the nation as "Hulton Bridge" was trending on Twitter nationally following the implosion. Crowds watched live from outside the 1,000-foot safety zone, and Contractor Brayman Construction even showed a live video feed of the demolition to students at a nearby school.