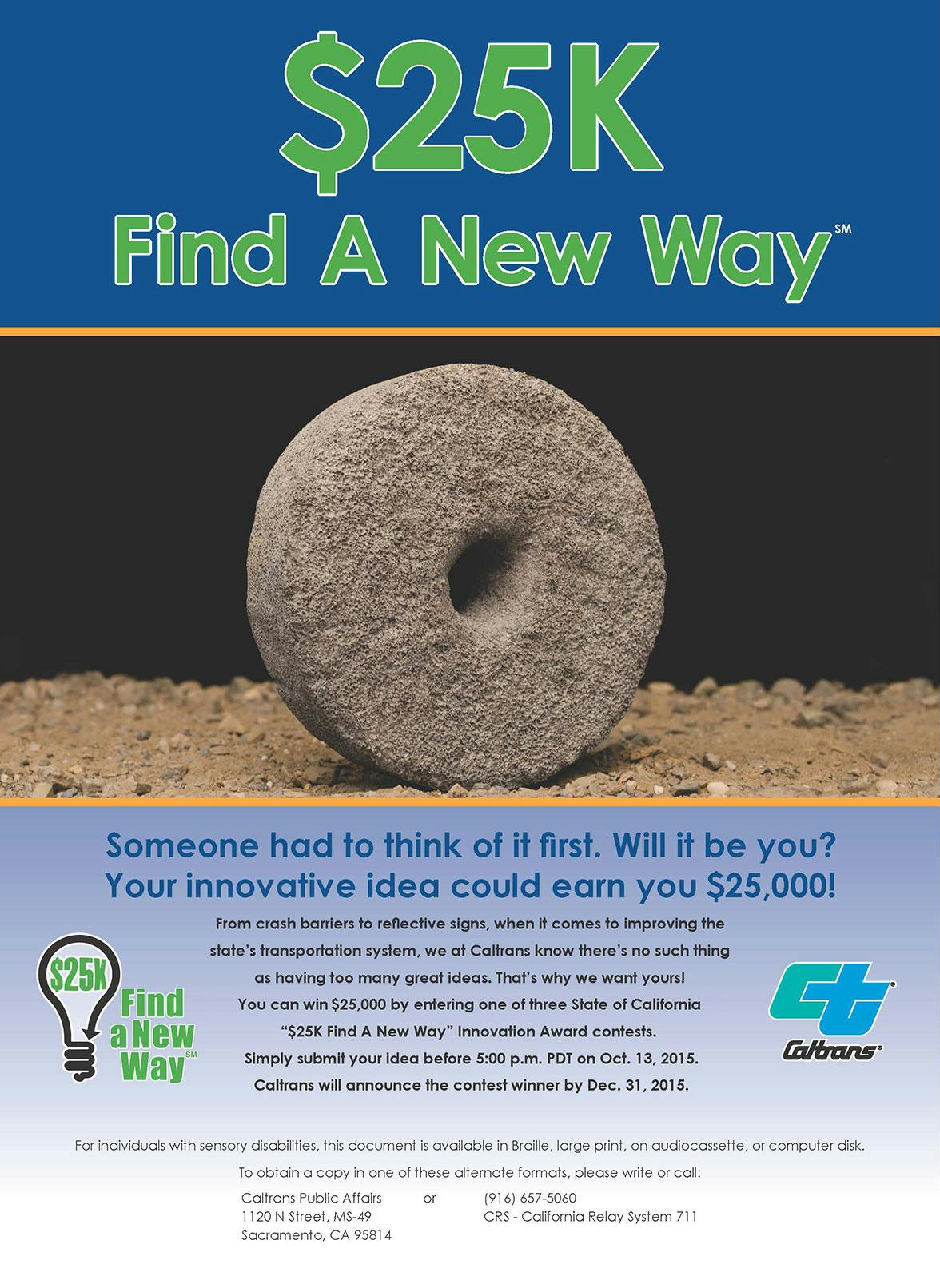 The California Department of Transportation (Caltrans) is offering $25,000 to the resident with the best idea for improving transportation in the state.
The contest is part of the "$25K Find a New Way" program signed into law by Governor Jerry Brown late last year.
The state's Department of Alcoholic Beverage Control and Department of General Services also are part of the program, offering the monetary prize for ideas improving their respective departments.
"Californians have contributed some of the best transportation solutions in the country and we look forward to putting a great idea into action," Caltrans Director Malcolm Dougherty said.
"The people of California are resourceful and inventive," said state assemblyman Mike Gatto, who introduced the legislation creating the contest. "Incentives like this can showcase Californians' creative solutions to some of the state's most pressing issues."
The award will go to the "best unique idea with the highest likelihood of being successfully put into action" to improve the transportation system in the state. All California residents, with the exception of retired and current state employees and immediate families, are eligible.
Entries can be made online here.  The deadline is Oct. 13 at 5 p.m. PDT.