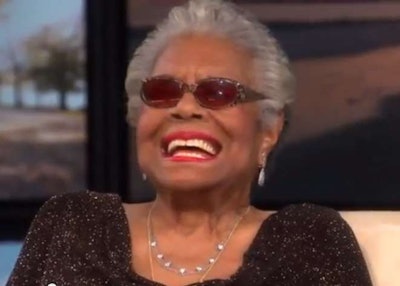 Maya Angelou, best known for her books and poetry, died on Wednesday.
While many people recount her literary works, it is also worth remembering Angelou for her contribution to transportation.
At age 16, Angelou was the first African-American woman to operate a streetcar in San Francisco.
SFist reports that Angelou first applied for a job as a streetcar conductor in 1944 after moving from St. Louis to San Francisco with her mother.
In a May 2013 interview with Oprah, Angelou noted that she wanted the job because she admired the uniforms.
She was denied the job at first but, with a little encouragement from her mother, Angelou sat at the Municipal Railway for two weeks and eventually earned the job she wanted. The story is an interesting one. Watch the video below hear the story told during Angelou's interview last year with Oprah.
Angelou also describes those moments in her most recent book, "Mom & Me & Mom."
According to the Washington Post, the Conference of Minority Transportation Officials honored Angelou earlier this year as one of the "Women Who Move the Nation."
[youtube hLV0IeLaKrg nolink]