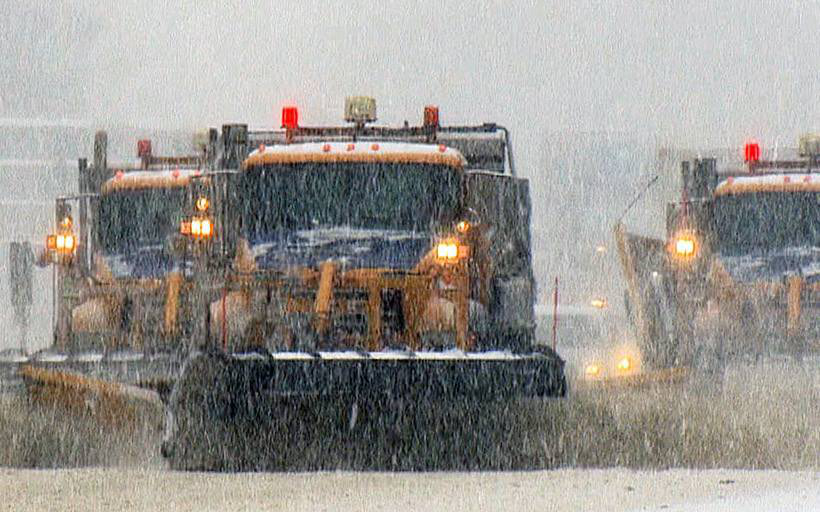 State departments of transportation around the country are reporting hundreds of job openings for seasonal workers, with some of the jobs possibly becoming full time.
"Come for the snow, stay for the mow," is the Missouri Department of Transportation's catchy phrase to fill more than 400 positions for snowplow and heavy-equipment operators. The DOT says those who work during the winter season could possibly become year-round employees for mowing, striping and other maintenance work.
Other DOTs are reporting similar large employment holes to fill. Here's a quick rundown of some of those opportunities:
Missouri DOT
"We're looking for dedicated, hardworking individuals who want to make a difference," says Natalie Roark, MoDOT's maintenance director. "These positions are critical to Missouri travelers once the snow starts to fall and throughout the year to maintain our highway system."
Hourly pay ranges from $14.10 to $16.72, depending on experience and area of operation.
Full-time maintenance employees receive training as well as such benefits as retirement, paid leave, medical, vision and dental insurance. Applicants need to be at least 18 years old, as well as be able to complete a criminal background check and drug screening.
To learn more about this opportunity or to apply online, click here.
Indiana DOT
The Indiana Department of Transportation has over 100 seasonal positions to fill and is holding a job fair October 15 at 11 locations statewide from 10 a.m. to 3 p.m.
The work is from November through March, with pay starting at $16 an hour. The DOT is also offering, in some cases, $250 signing bonuses and $500 retention bonuses.
For more information, click here.
Michigan DOT
The Michigan Department of Transportation is also holding a job fair – a virtual one – to try to fill more than 100 winter and permanent positions.
The fair will be October 6 from 6:30 to 8 p.m. for such positions as seasonal and full-time transportation maintenance workers, as well as various skilled and professional positions.
For more information, click here.
Iowa DOT
The Iowa Department of Transportation has 600 positions for snowplow operators between October and April. The job pays $18.19 an hour. For more information, click here.
Illinois DOT
The Illinois Department of Transportation needs snowplow operators on a full-time, on-call basis. For more information, click here.
New York State DOT
The New York State Department reports 500 openings for seasonal and permanent positions. For more information, click here.
Ohio DOT
The Ohio Department of Transportation's Districts 1 and 2 have 65 winter positions available and will hold a job fair October 13 in Lima to try to fill them. Pay is $18.05 for on-call work from December through March. For more information click here and search for "Transportation-District-01."
Nevada DOT
The Nevada Department of Transportation is taking applications for temporary highway maintenance workers through the winter season. Jobs include snowplow and anti-icing operations and assisting in highway emergency response.
For more information, click here.