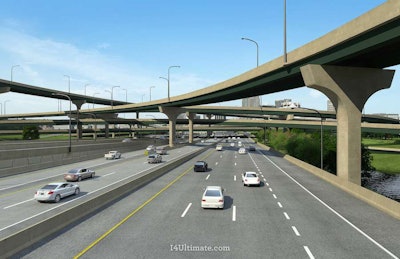 Work has been stopped once again on the I-4 Ultimate project as the Florida Department of Transportation and OSHA examine the fifth fatality on the 21-mile project.
A similar work stoppage happened in February after a fourth worker was killed when a half-ton pipe fell on him, according to the Orlando Sentinel.
In the most recent fatality, a worker was killed by beam that slipped off a piece of equipment and struck two workers, killing one and sending the other to the hospital with a head injury, says Spectrum News 13.
Crews returned to the site Tuesday to go over safety protocols, said the news site. "FDOT also said no more large support beams will be installed on the I-4 Ultimate project until the root cause of Saturday's incident is known," said the site.
I-4 Ultimate contractor SGL Constructors said that after the February incident that it had completed a "through review and evaluation" of safety protocols, reported the paper.
The project has been plagued with fatalities since 2016, when a worker died after being hit by a dump truck.